Nails that are constantly peeling and breaking can be a real inconvenience for young girls. Are you tired of the constant peeling and breaking of your nails? Instead of having beautiful and long nails that your friends envy you for, you always keep them short. All these torments can come to an end. Today we will present you some tips on how to get healthy nails that you can be proud of, and finally, say goodbye to weak and fragile nails.
1. Take Enough Vitamins
When you notice that the strength of your nails is not what it used to be and that over time they become weaker and weaker, this may be an indication that you are deficient in some necessary vitamins in the body that contribute to healthy hair and healthy nails. It would be advisable to consume these vitamins through the food we eat every day.
But today there are alternative solutions that help us get the necessary amount of vitamins and minerals into the blood for healthy development. Vitamin C is the leading one that contributes to having strong and healthy nails, so do not miss getting the necessary daily amount of vitamin C to preserve your nails.
Today in pharmacies there are special pills for hair and nail growth, they contain all the nutrients and vitamins needed, such as vitamin C, vitamin B6, proline, zinc, copper, biotin, and so on.
2. Avoid Removing Cuticles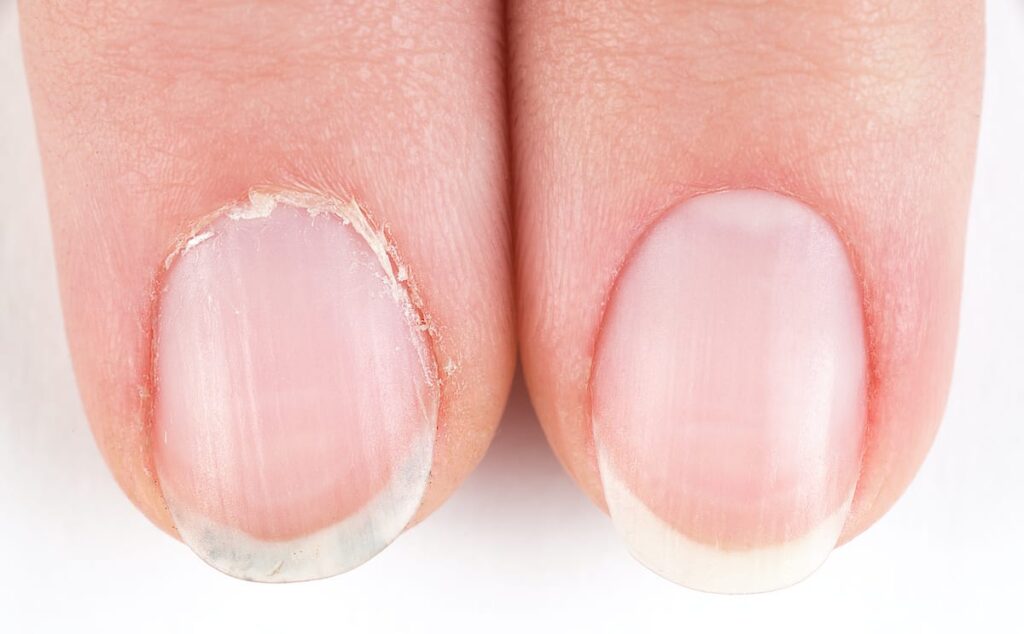 I do not know why people are persistently trying to remove cuticles. It is the thin layer of skin that sticks to the nail where its growth begins, ie at the root. The cuticles have a function, and that is to protect the root of the nail, ie to provide protection from any kind of external influences and harmful chemicals. When we remove the cuticles we give access to the bacteria to more easily reach the root of the nail and damage it. So you have to stop removing them if you want your nails to be strong and healthy.
3. Cancel Your Scheduled Manicure and Pedicure Appointment
Permanent manicures and pedicures to which you are subject also have a great contribution to the destroyed nails. The constant filling of the nail plate, as well as the various chemicals in the nail polish, can contribute to the reduction of the strength of the nail, it is breaking, peeling as well as pain and infections if it is done roughly. Keeping your nails healthy and beautiful is what you must aim for, and you can find healthier alternatives. If you click on the link, you will find a website that offers nail strips that are easy to use, have countless beautiful designs, do not have to wait for them to dry, are not toxic to the health of your nails, and do not contain chemicals that are harmful, quick to apply and remove and so on. A better option would be to use such nail wraps that are beautiful and not harmful than to go for a manicure and further destroy your nails.
4. Keep Them Dry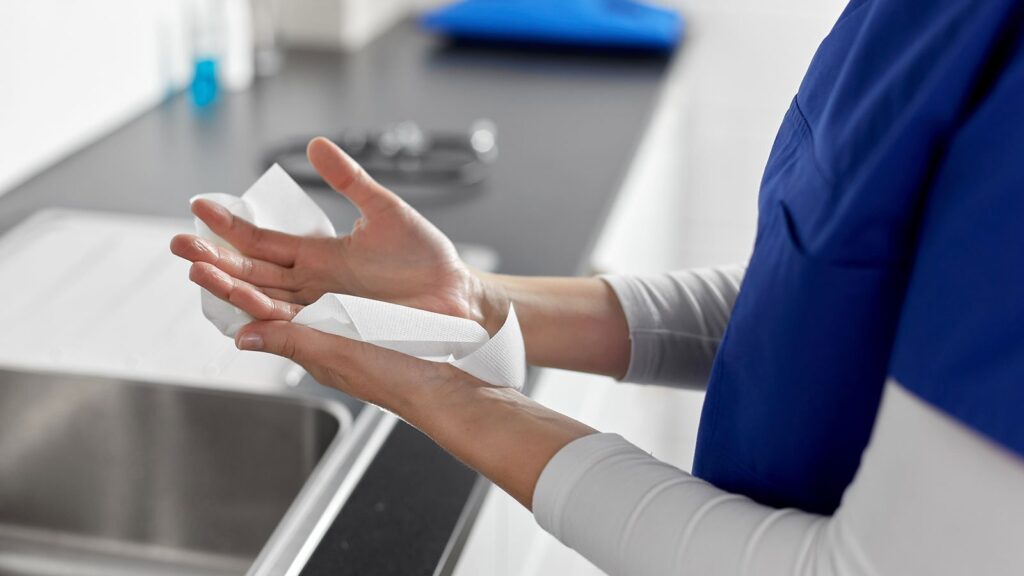 Constant exposure to moisture can in some cases be detrimental to the health of your nails. Yes, sometimes it is good to moisturize them, but we should avoid doing this all the time. Water is just as good for your nails as it can be harmful. So avoid keeping your hands in a damp environment, as water can damage and weaken your nails over time.
Practice after each hand wash, dry your hands well with a towel and leave your nails clean and dry. If you do general cleaning around the house, be sure to wear protective gloves. The chemicals you use to clean your home can adversely affect your nail health and cause additional damage to your already brittle and sensitive nails.
5. Be Extremely Careful and Gentle
Once they start growing, you will definitely want to give them a shape that best suits the look of your hands. If you use a file, you must be extremely gentle and form the nails with a light motion. Rough use of the file is harmful and further weakens them. When you take the file in your hands, you need to be careful in which direction you start to use it. To make this process as gentle as possible, start in one direction only and stick to that direction. Moving the file from left to right at high speed is not the way you want to apply it. Instead, move the file to the right, raise it, return to the original position, and repeat the step.
6. Apply Nourishing Oils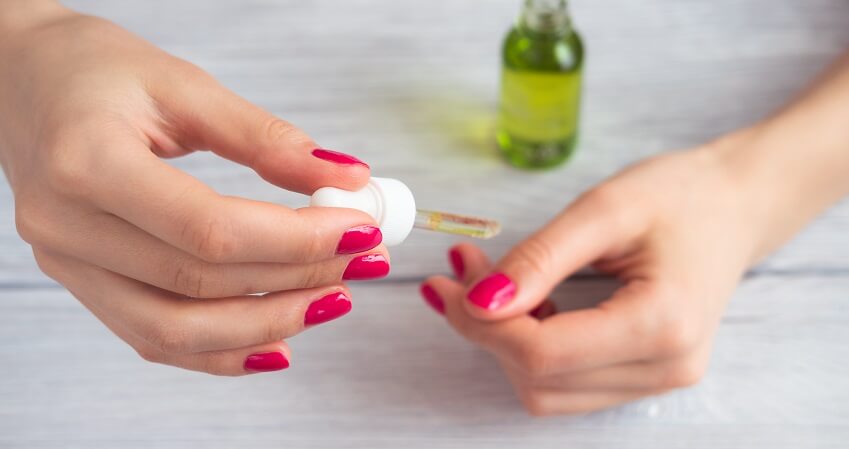 As important as the internal intake of vitamins that will nourish the nails and keep them healthy, so important is the external application of oils that have a nourishing effect. These oils can be found in local drugstores and pharmacies and are quite cheap. In the shops, you will find a wide selection of oils, such as coconut, almond, jojoba oil, olive, and so on.
Each of these oils contains nutrients that help the nail to strengthen and regenerate. The application is quite simple, you need to wash your hands beforehand and dry them well with a towel. Next, apply one to two drops of the nourishing oil to your palms, rub it across your fingers and start gently massaging your fingertips on the outside of your nails. Do not forget to apply and massage the cuticles as well as the side of the fingers. Then let the oil work its miracle.
These are some of the tricks that I, like many other girls, use to have healthy nails. If you also have a problem with nail growth and health, I highly recommend that you start applying these steps. In a short period of time, you will be able to see the desired results and you will be able to enjoy the beauty of healthy and long nails again. Best of all, you should not invest too much money in expensive preparations. The remedy for extremely beautiful nails is cheap and each of us can afford it. Not only will you save a fortune, but these steps will give you the desired results you expect.