A great suit that fits you flawlessly is what gives you confidence! Suits have become an everyday essential. Nowadays, women can make suits business-casual and chic without looking too formal. On the other hand, guys are interested in exploring a ton of different options, colors, and patterns.
However, do you know which kind is the right one for you in terms of colors and measurements? Many people who wear suits have no idea what is involved with getting it tailored. However, a tailored suit is something that you should consider. Keep on reading and find out all there's to it and its pricing.
How Much Does It Cost to Get a Suit Tailored – 2023 Guide
It costs anywhere from $40-$400 for a suit to get tailored. This is a big range that is not a universal solution nor a universal option. This price will depend a lot on your chosen tailor. A lot of people like to aim for a local tailor and someone who has reasonable pricing.
Sometimes the quality and fabric of your suit might dictate the price as well. Don't forget that there are always some add-ons to the price. If you plan on doing just some adjustments you might save some money. Here are some of the most common prices:
Replacing crotch linings: $14
Adding buttons: $15
Adding shoulder pads: $30 for both
Slimming: $40-$60
Tapering Leg With Two Seam: $30
These prices are very similar and have an average outlook of what you might see and expect with most tailors.
How Much Time Does It Take for a Suit to Get Tailored?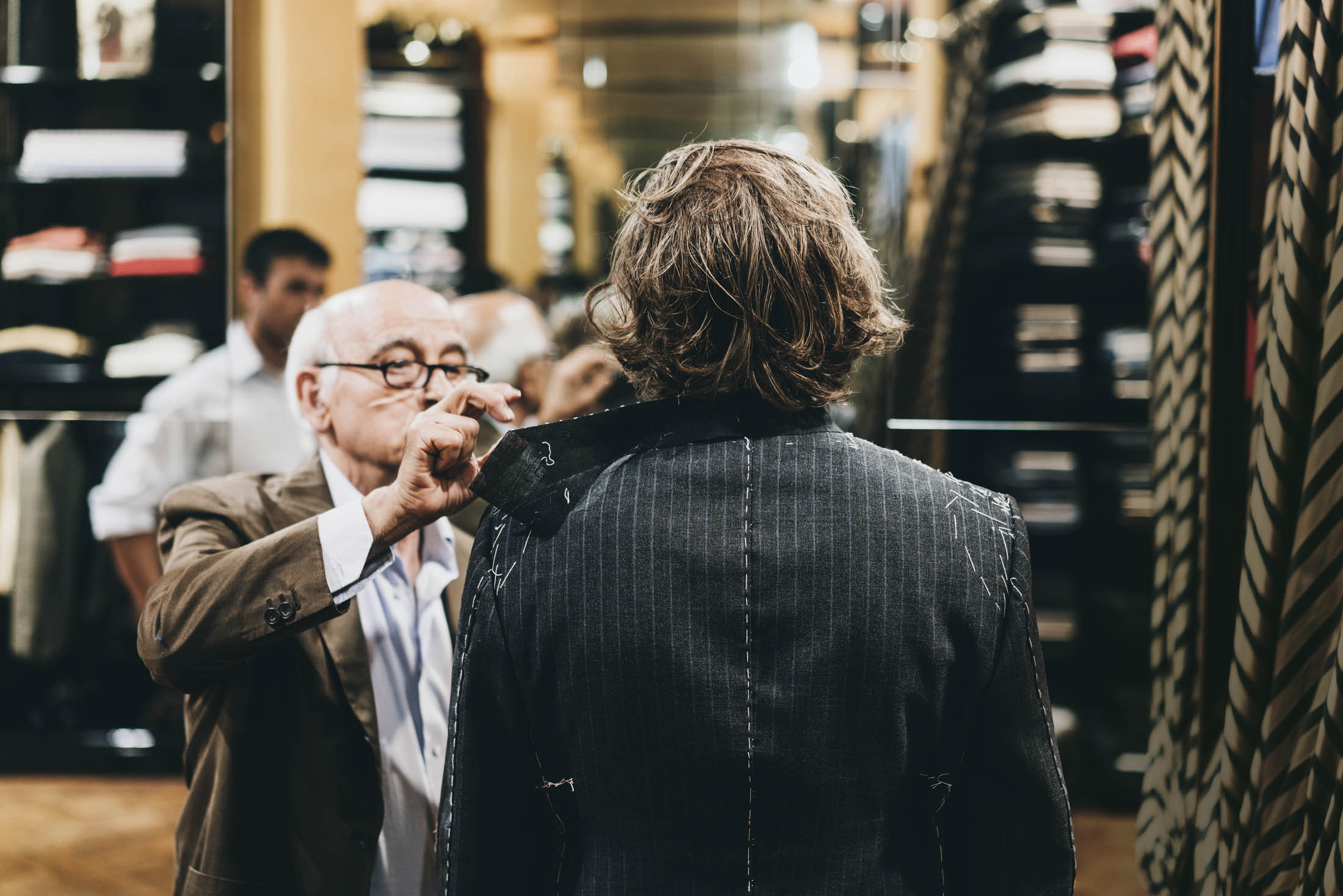 Expect in between six to eight weeks at most. The truth is that your chosen tailor could be very busy during that moment. If your tailor has many other clients putting you on his or her list might take a while. You should always plan ahead and be smart with your shopping decisions. Ask straight away and know what you're working with so that it aligns with your plans. The truth is that you have to think in advance, especially if you plan on wearing your chosen tailored suit for a major event.
Where Can You Tailor Your Suit?
You should know that a regular department store will not cater to your needs for proper tailoring. They are not equipped for the job, nor it is listed as a service. While they could hem the pants, or attempt to measure you for a fitting, they typically are not professionals in men's wear.
You should always check out professional tailors who have been in this business for years. Go for someone who knows how to measure, fit and refit the suit for your body type. Take your time for the process as well, since perfection takes time.
How Does the Fitting and Tailoring Process Look Like?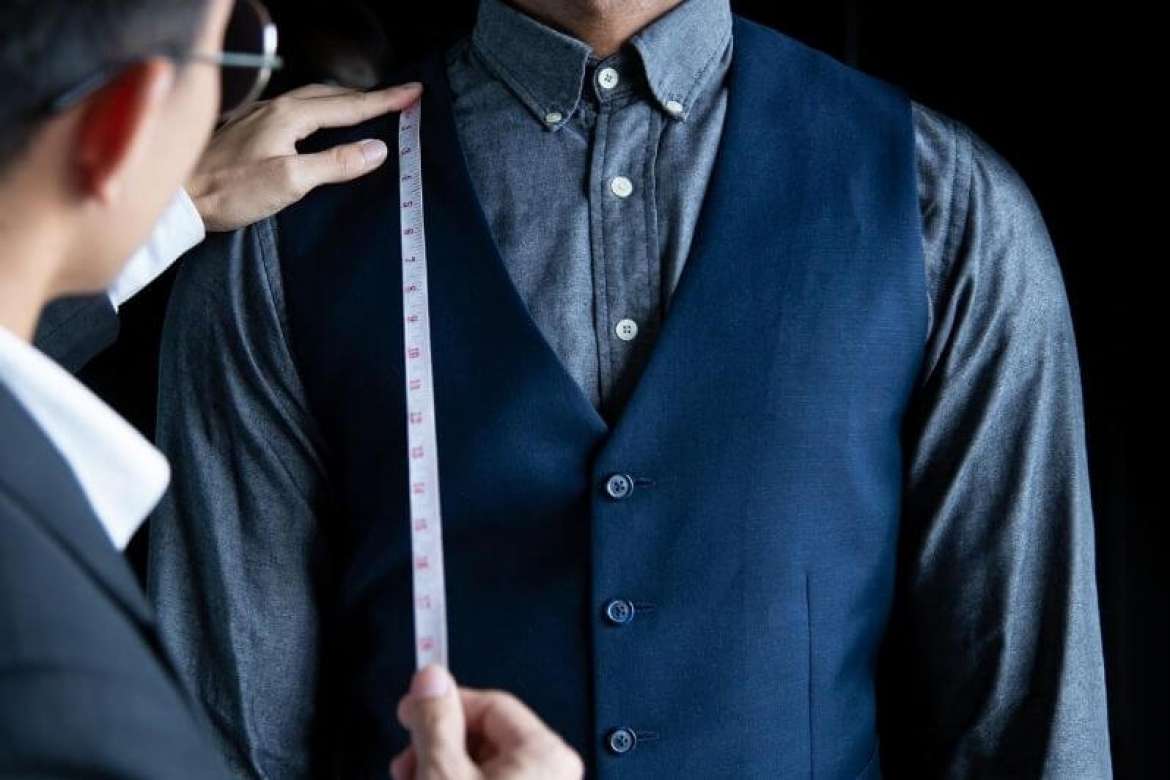 Collar gaps – your neck will have to be measured so that everything falls in place, without that uneven gap.
Shoulders – your jacket should fit your shoulders snugly. Avoid wearing a suit that's too baggy or too tight. Shoulders are what attract the most attention.
Sleeves and trousers – you don't want to look messy or sloppy. The sleeves should end about a quarter to half-inch before the shirt sleeve. Go for a seamless blend of the right suit, shirt, and trousers.
Waist – tailor the jacket according to your waist. If you are slim, the boxy fit won't look good on you, while a slim fit might.
How Can You Tell a Good Suit From a Bad Suit?
A tailor can tell you straight away if a suit is of good or bad quality, but you might struggle a bit more, especially if you have never worn a suit before. The easiest way how you can tell if it is good or not is if you check the material and its labels. High-quality ones won't shrink or crease, meaning that they will look good at almost any point and once left on a hanger. You can also tell if something is good by taking a closer look at its buttons. Avoid plastic kinds at all times.
How Can You Know if Something Is a Designed?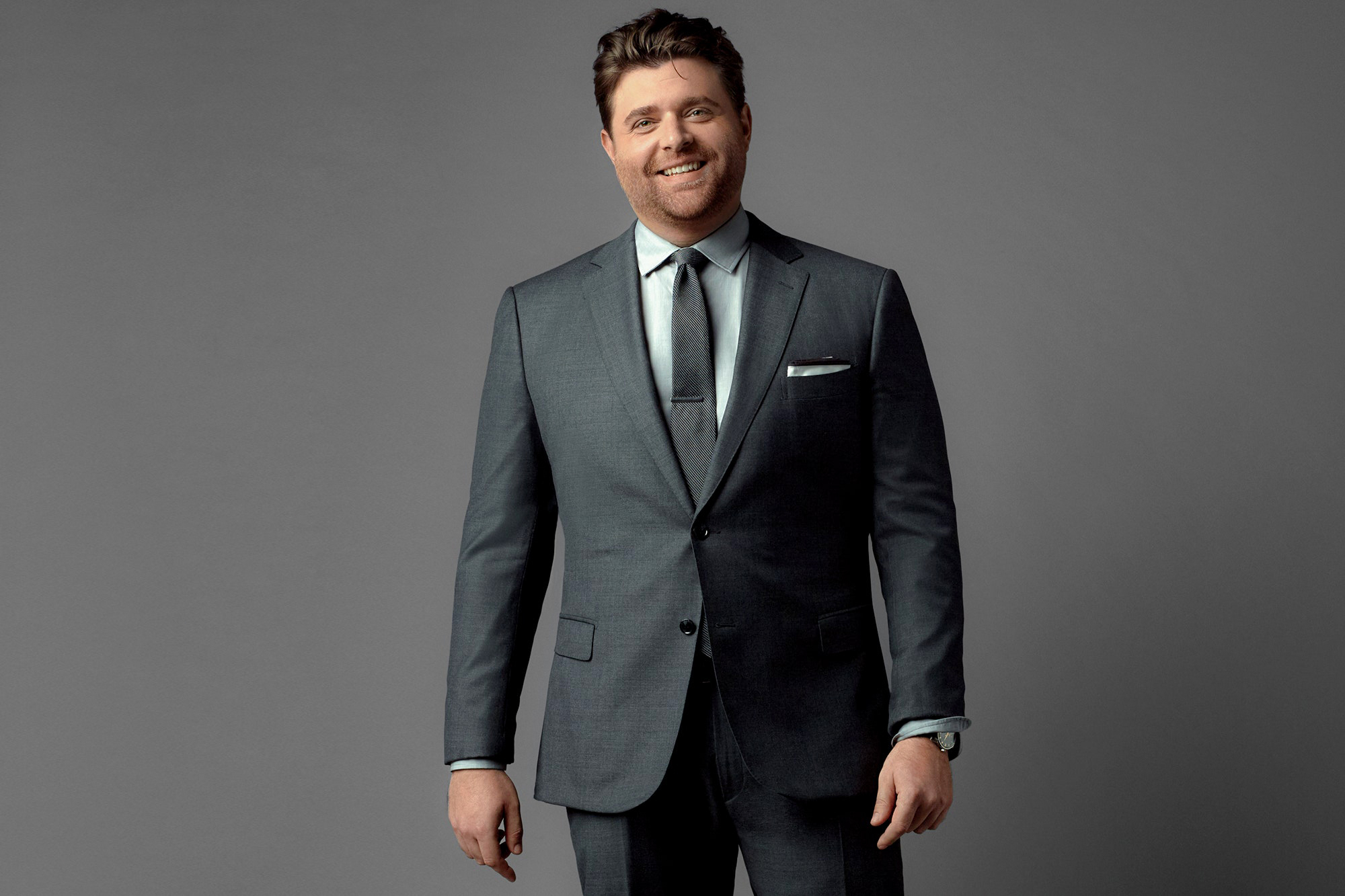 If your style is strictly designed, then you may want to invest in your pieces and have a flexible budget. The truth is that only those who have been in this business for years can tell apart simple suits from designed ones. For instance, a cheaper suit that's not designer might have a material glued to the lining, but designer suits will have it sewn into the jacket. If you care about the label heads up since you might end up paying more for your suits, tailoring, and fittings.
Why You Might Appreciate the Help of a Tailor
Did you know that around 80% of people judge us by our appearance on a daily basis and as they interact with us? This means that whenever you shake hands with someone they're going to question your style. If you look slouchy and you're wearing the wrong measurements you're probably going to leave a bad first impression. The truth is that tailors can help you look posh, high-quality, and well-put-together by making your suit fit like a glove! The beauty is in all the little details and fine tunes that you will appreciate.
Where to Find Your Ideal Suit?
Are you ready to look your best while having your measurements taken into consideration? If you're struggling with making an outfit work or if you're wondering what are the suiting tailors near me make sure to consider The Brotherhood! With them, you can enjoy convenient & efficient at-home shopping experiences. In fact, they have a style quiz that can help you figure out what is your ideal fit and style for everyday or formal wear. You can browse through wardrobe essentials, everyday casuals, accessories, or leather goods. Every guy will easily find a piece that suits him.