Women and their obsession with their wardrobe essentials are pretty evident. And when it comes to wardrobe essentials, smartwatches are an obvious choice. But, let's spend a minute to introspect and think about smartwatches that go with all types of clothes.
Instead of thinking of all those awkward moments where you have let your love for watches take over the look of your wardrobe, why not learn some styling tips?
Instead of finding yourself in rush hour to explore the tips, take a deep breath and scroll on.
1. Investing In A Variety
So, the first step to matching a smartwatch with an outfit is to have one. You cannot plan everything using your imagination. It would help if you had the actual thing to try and see what can be done with it. You should know your taste and choose amongst the pieces accordingly. Try not to go for something too casual or too formal. If it is your first purchase, choose the midway. It will help you to be on a safer note for styling. Also, you can invest in other pieces once you are thorough with the different kinds and the kind of attires they complement.
2. Category Study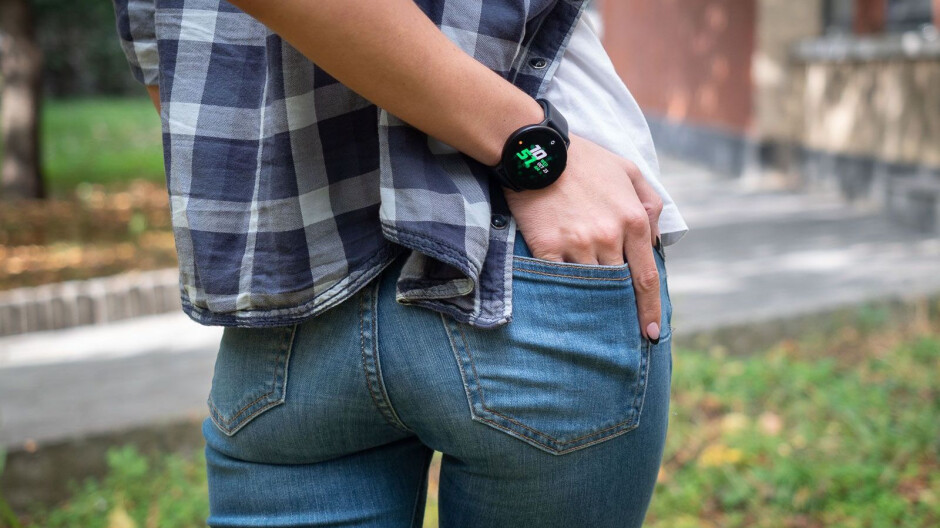 It is relevant for all but especially those new to the world of watches. Thanks to the comprehensive development of wearable technology, the makers have the advantage of investing in creative ideas that the enthusiasts encourage and accept. There are many nifty gadgets in the market along with simple pieces to cater to the requirements of different people.
The 4 basic categories that can be considered for purchase are as follows:
Formal watches with sophisticated straps to go with professional clothes.
Work or tool watches can complement powerful outfits like trousers and pant-suits.
If you want a watch packed with features like GPS technology, pulse monitoring, compass, and odometers, you should think of Chrono or sports watches.
The flyer or pilot watches offer inbuilt accuracy and are easy to operate as they have a simple design of the dial followed by a wider diameter.
3. Occasion Check
Now when you have an idea about the variety that you can select, you should keep a check on the occasion where you want to wear the watch and clothes, too. There can be chances that you will feel over and underdressed. But, all these feelings will generate inside you only if you make a random decision of dressing up without paying attention to the details like the occasion and the venue. For example, you can think of going for a blingy thing for a birthday party and something comfortable yet bright while attending a charity gala dinner night. You can also consider exploring the ladies smart watches South Africa range to be occasion specific with your watches.
4. Degree Of Formality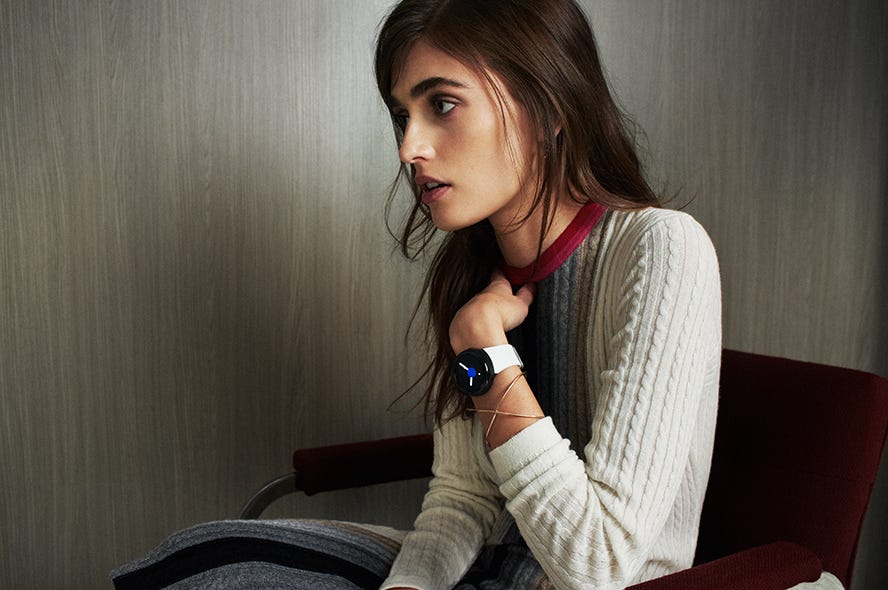 The next tip for a pretty cloth and watch combination is to check the degree of formality that is to be possessed by them. You need to understand that different watches help fulfill different kinds of purposes. So, you should try and avoid fashion blunders by trying to match them with the formality of the clothes.
For example, if you are going to a business meeting, you should try to know whether the meeting is a formal meeting or casual catchup. If it is the latter, you can go for a trouser and a blazer, probably a light-colored one. A pilot watch will add to the look. For the former kind, you should wear a gold or silver band to add to the professional and confident aura.
5. Matchmaking Is A Must
Another tip to match the it with your outfit is not to forget color coordination. Colors have a significant role to play in your outfit and, of course, help decide your vibe. It affects your outlook and the way the viewer perceives you, too. That's one of the main reasons people say you should wear the same color clothes for a leaner and taller appearance. The accessories should match the clothes and should not clash. Many tricks will help you achieve it.
Monotones like blacks and whites can set the right pace for you. But, these colors are apparent. So, you can try switching to others, like navy blue and beige. Try to look fantastic and come out more when you have a watch of the same color. A timeless classic watch like a tourbillon watch will add to the uniformity and help you kick off a great statement.
6. Fittings Are Important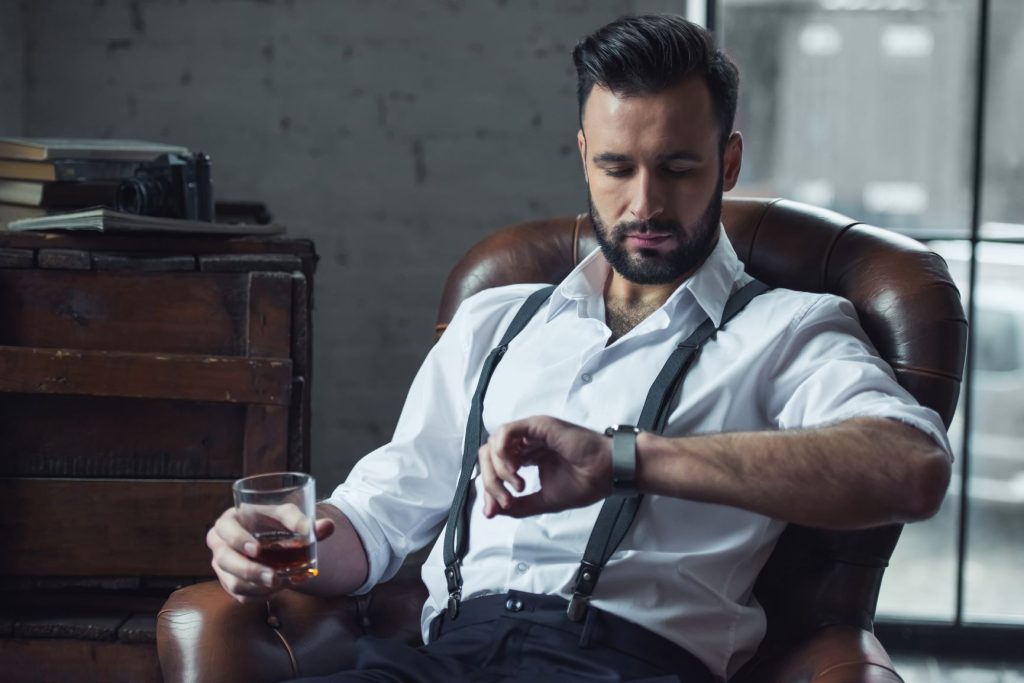 Don't go for a watch or match it with any random piece of cloth just because you like the look. Trials are a must because they will determine the look of the hand post wearing it and whether your wrist is suitable for the size of the dialer that you are interested in buying. So, ensure that it fits the wrist and is neither too tight nor too loose. If you buy watches without any trial, you might waste a lot of money.
Similarly, if you are wearing baggy clothes and formal watches, it might just not be a perfect combination. If you want to wear baggy clothes, go for the one that vibes. If you are wearing professional attire, loose ones will be the opposite of what you want to represent through your clothes.
7. Befriend The Straps
It is an accessory and should belong to the family of other accessories that are part of your attire, like the belt, buckle, or shoe. If you are wearing black formal shoes, go for a black watch. Contrasts are fun but not always. It will help if you prefer the one with a leather strap of black color. it will add to the look. But, don't be monotonous or boring. You can try to match the color of the strap with the color of your other accessories like tie. You can also, focus on the shirt and match it with the color of the strap. You can also try playing with your accessories by picking them about your makeup.
Conclusion
Many people out there hire stylists to get the oh-so-perfect celebrity look. This article aims to help you with some significant styling looks that will help you up your fashion game for the everyday runway. Trust these styling tips and let them change the way you dress for the best!