Welcoming a kid into your family is a beautiful and happy event. It also comes with dozens of responsibilities. One of them is creating the perfect environment for them to live in. Decorating your baby's room is also one of the happiest and most fun moments of getting ready for the baby.
The nursery is where your kid will spend a lot of time. So it should be comfortable, beautiful, charming, and a safe space for your kid to grow. Decorating a nursery can be expensive or within budget, depending on the decor you choose. Even some small details can make your nursery charming. It is also essential to remember that the room is not just for your child. It is also a place for you and your partner to bond with your kid.
Keeping all this in mind, we have prepared a list of things you can do to add a charming touch to your nursery.
9 Ways to Make Your Nursery More Charming and Comfortable
1. Theme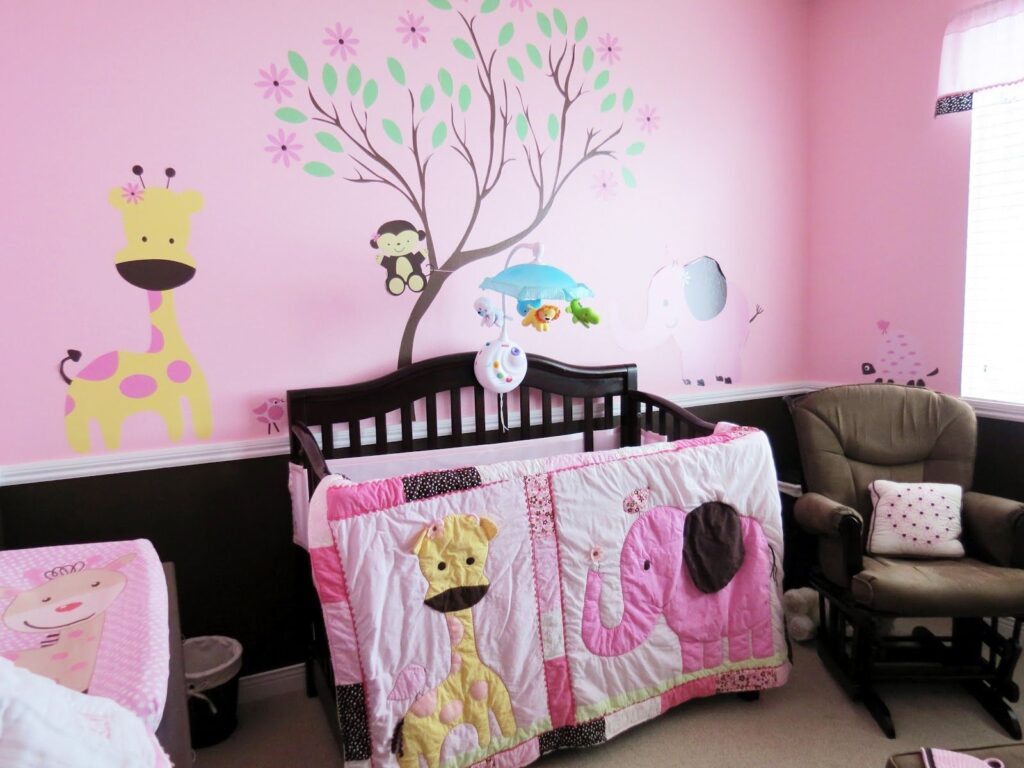 The first and foremost thing you have to do is decide upon a theme. Do you want the bedroom to be cartoon-themed or books-themed? There are an endless number of possibilities. You can choose anything as a theme, such as Frozen, The Lion King, wildlife, or your favorite cartoons. You can even pick a colored theme instead of an elaborate one.
The essential thing to know while deciding on the theme is to not make it too heavy. Don't go into the pink for girls and blue for boys theme. It is outdated and promotes sexism. Instead, go for a neutral theme that will be charming for the nursery.
2. Layout
Before deciding on the decor and theme, choose the best possible layout. Everything else comes after you have decided on the layout of the room. The amount of sunlight your child will need and the placement of the crib will depend on the windows of the room. Similarly, the electrical switches will decide where you should keep the electronic items.
3. Colors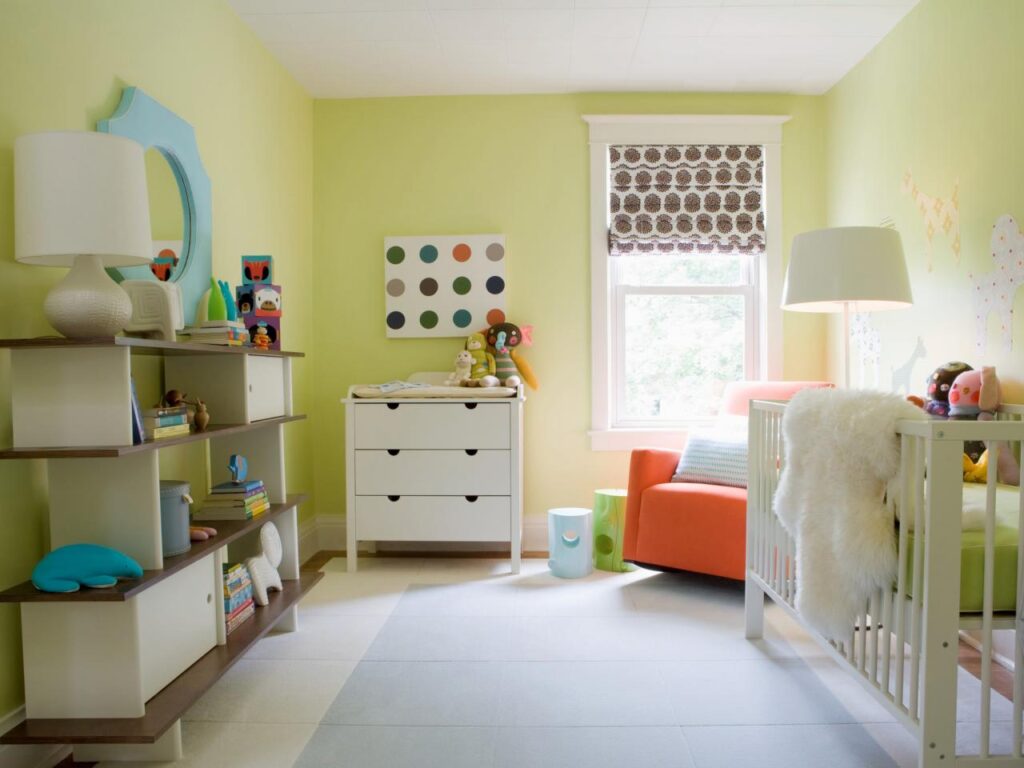 Let us be clear on one thing. You cannot make the nursery charming without adding cutesy wallpapers. You can have one wall painted based on your theme and choose energetic colors for the rest.
Typically, light colors are considered to be best for nurseries. However, pastel colors are just as good. They are more beautiful and energetic. Do not overdo it. Keep one wall animated but leave others for hangings and drawings. Remember to use washable paints for the walls. Once your kid grows a little, they will go out with drawing and writing on the wall.
4. Ceiling
While walls are an essential aspect of the nursery, it is the ceilings that contain the real magic for a baby. Instead of going all out on the walls, go all out while decorating the ceiling. Think about it. A baby spends most of their time lying on their back. Their eyes frequently focus on the ceiling.
You can design a beautiful night sky on the ceiling, add a forest scene, or make it more lively by adding feathers and birds. Consider adding chandeliers suitable for a nursery to spruce up the room.
5. Flooring and Lighting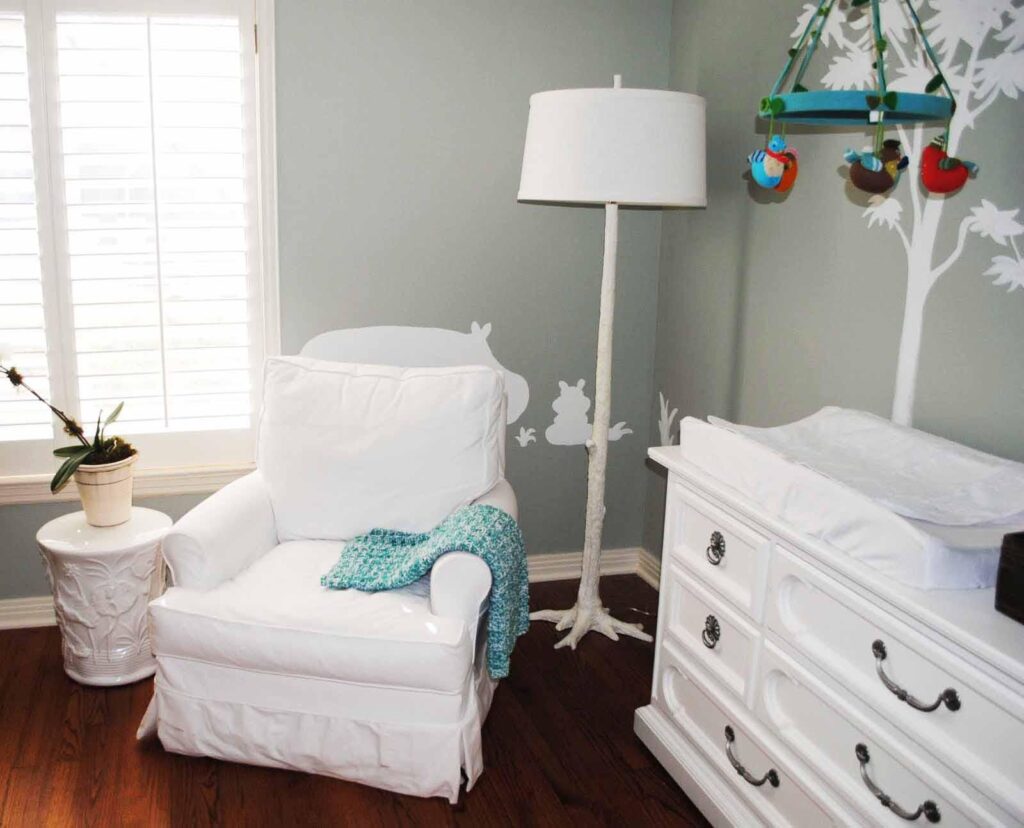 Choosing hardwood or vinyl flooring is considered best for the baby's room. This is because of the ease of cleaning them. However, since you'll be spending most of your time sitting on the floor with the baby, buy a comfy rug for the floor.
Choose multi-layered lighting. You can buy lamps, night lamps, fairy lights, or overhead lights. You can also add fun fixture lighting for the room to add to the aesthetic. The crucial thing is to ascertain that you have at least one light that can be controlled remotely in the room.
6. Decor
After deciding upon a theme, next comes the decor of the room. Again, don't be influenced by gender-biased toys. Every child, regardless of their gender, needs soft toys and play doughs alike. Mix and match different types of decor. Let your child decide what they like once they grow up.
Pinterest has endless options for decor options for a baby's nursery. You can decorate the room with forest on the walls and night sky on the ceiling. Consider adding a star cushion and different plushies to make the room even more charming.
7. Furniture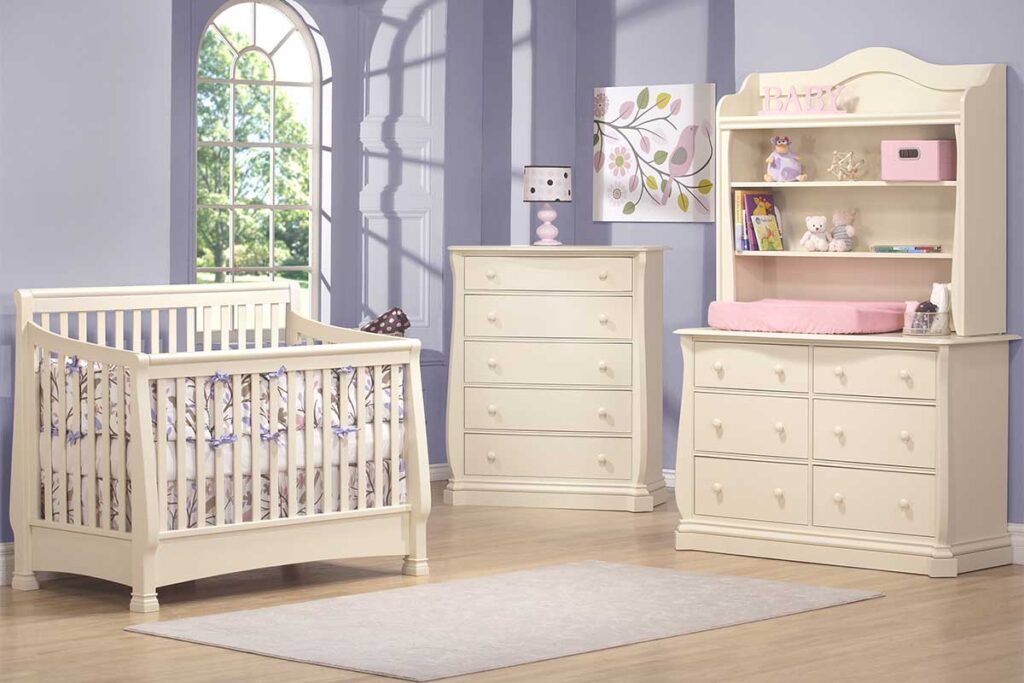 A room is not a room without the right kind of furniture in it. While buying the furniture, aim for comfort and functionality over anything else. However, remember a child is going to live there. Buy different shaped furniture, a rocking chair, a swing, a daybed, and a fun crib to enhance the charm of the room.
Another crucial aspect of the room decoration is to keep in mind that babies grow quickly. So don't buy with the aim of one-time use, but buy furniture that might come in handy in the future.
8. Changing Table
A changing table is one thing you don't want to go wrong with. It is one of the most used and functional spaces in the entire nursery. However, there is no reason for it to be functional without being adorable. Choose a cute and fun wallpaper for the table, and add some stickers to make the place more fun.
You can also add toys, plushies, rotating rattles, and numerous other things to make the changing table lively and energetic.
9. Storage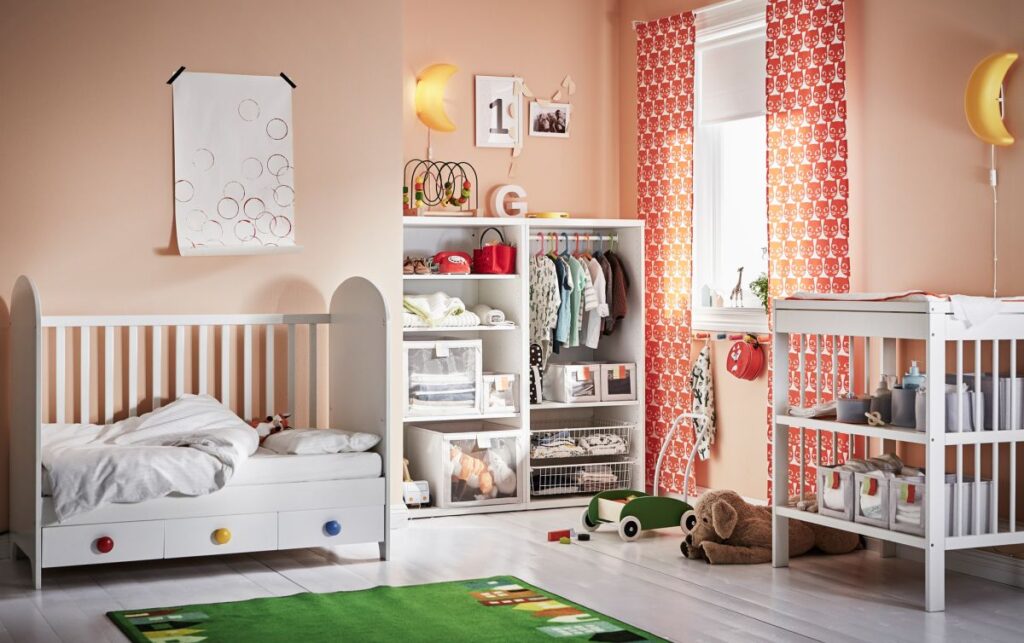 The charm of a nursery also lies in how much storage you can make inside it. As your kid grows up, it will need more and more stuff. Plan accordingly. Make sure to prepare enough space to keep all the baby's necessities in the room. Another necessary thing is to make sure things like diapers, and powders, are accessible from the changing table.
Final Words
Having a baby is a wonderful thing. It is a wondrous joy that will fill your life with happiness. However, it won't be all fun and roses. You will have moments where you will cry or be frustrated. But having a nursery that is functional along with being adorable can help take that edge off the frustration-filled days.