Handmade jewelry is gaining a lot of attention from people these days. They are available in different styles and designs. So, one has plenty of options regarding the same. Apart from that, this jewelry always looks unique while wearing.
Sometimes, it becomes challenging to identify between handmade jewelry and machine-made jewelry. It usually happens because of a lack of knowledge. That is why you should consider gaining some knowledge. There are some differences between handmade and machine-made jewelry. In this article, we will share some things that can make you differentiate between these two. So, keep reading the article till the end.
As the name suggests, handmade jewelry is created by the hands. The overall time for making one is usually longer than the cast one. The design, color, and style are taken care of while creating a piece without a machine. Nowadays, it has become pretty convenient for people to purchase handmade jewelry. You can consider researching some websites for the same.
Let's discuss some things that might help you identify if your jewelry is handmade or not.
How Do You Determine Whether Jewelry Is Handmade or Not?
As we mentioned earlier, the popularity of handcrafted jewelry is increasing with time. Many people are interested in purchasing them as it provides many benefits. The design and look are always classy handmade ornaments. It is crucial to know the difference between casting ornaments and handcrafted ones. Here are some things that you can consider when checking your jewelry.
Quantity of metal: Metal is the most significant part of an ornament. Hand-crafted ones are produced with less metal than the casting ones. These jewelers' primary objective is to provide customers with a more robust product. These ornaments are pretty good for long-lasting usage. Although the metal quantity is not that much, the quality is perfect.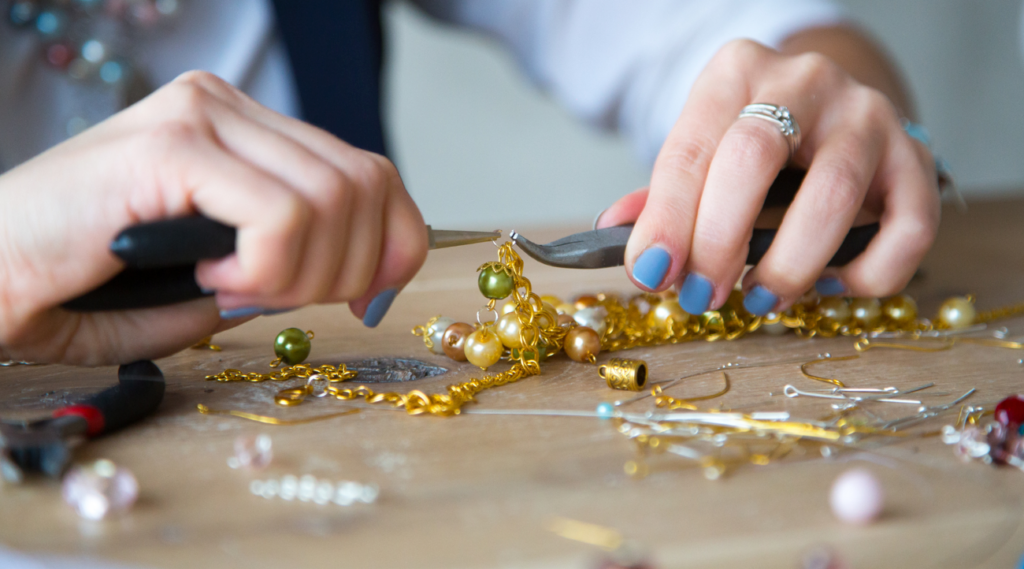 If you want to check if your jewelry is handmade, you can look at the quantity of metal. There are a lot of tools available to find the same. You can compare a handcrafted one and a casting one. It is one of the most convenient methods to determine the metal quantity.
Look at the hallmark: Every jewelry has a hallmark if it is original. You can research the designer of that ornament and identify if it is a handcrafted one or casting jewelry.
Also, note that high-quality ornaments will always have a hallmark on them. So, it is more accessible for you to recognize handmade jewelry. The reputed designers are careful about their reputation. That is why they provide the details of the designers with the product.
On the contrary, not all machine-made ornaments are high-quality and durable. They also don't come with a hallmark. You have to be careful about choosing a particular product. Otherwise, you might regret your decision later on. It is crucial to research everything about the company that created the jewelry. You can also read customers' reviews about the product.
Rare style and design: Another difference between handmade and machine-made jewelry is that handcrafted ones have unique style and design. You won't find such details in a machine-made product. Apart from that, you have many options in handmade ornaments rather than casting ones. You can pick a product according to your preferences, personality, identity, and more. So, we can say that they are more personalized than ever.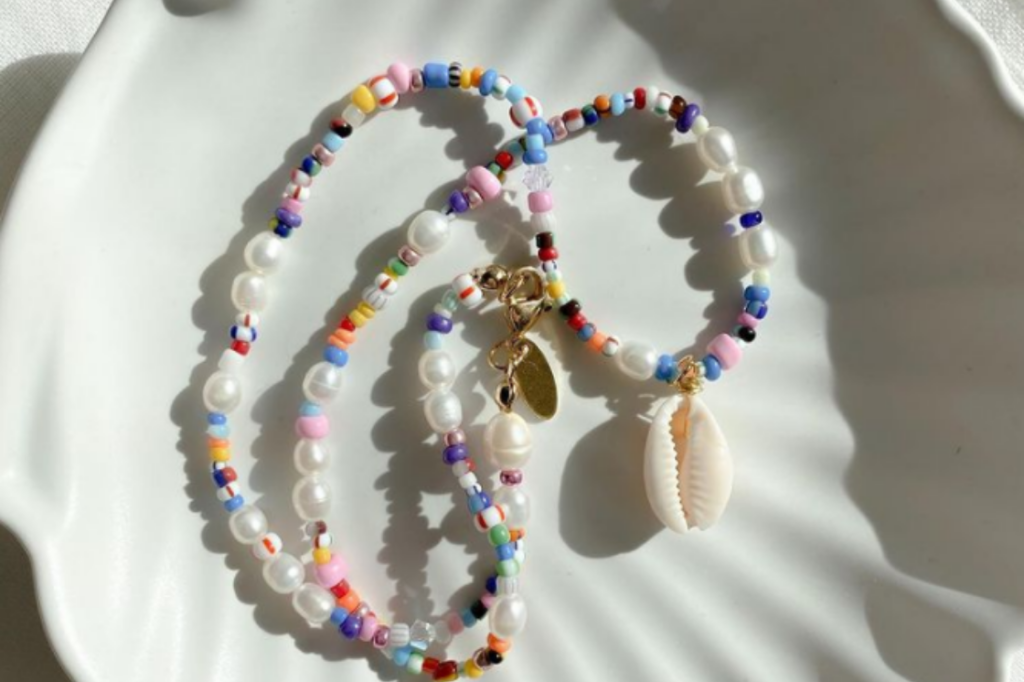 If you compare handmade and casting ornaments, you will see a high difference in the look. The machine-made jewels don't have a unique style and design. That is where they lack. However, you can research in detail for a perfect item that suits your preferences well.
The difference in look is not that complex to recognize. You can gain some knowledge and start the process without any problems. The only thing you need to have is both types of jewelry.
Price: The price of handcrafted ornaments is usually higher than the machine-made ones. As you know, the quality and design of handmade jewelry are much better. Their prices are high due to this reason. Also, there is more work involved in handcrafted products. So, they are available at high prices. But it depends on you to decide if you want to spend that amount of money or not.
As for machine-made ornaments, you can find them at pretty affordable prices. It is because the production is done in huge quantities. The design and style are trendy but not unique. They are not durable because of fewer quality materials. If you want something personalized, they might not be a perfect option for you. People with tight budgets can undoubtedly buy these ornaments.
If your jewelry is handcrafted, you might have purchased it at an expensive rate. On the other hand, if it is machine-made, you might have got it at an affordable price. In this way, you can find the answer to the main question.
High-quality materials: The high-quality materials are used when making handmade jewelry. It is not the case with casting one. Now, it is possible to look for the details regarding the materials used to produce a particular ornament.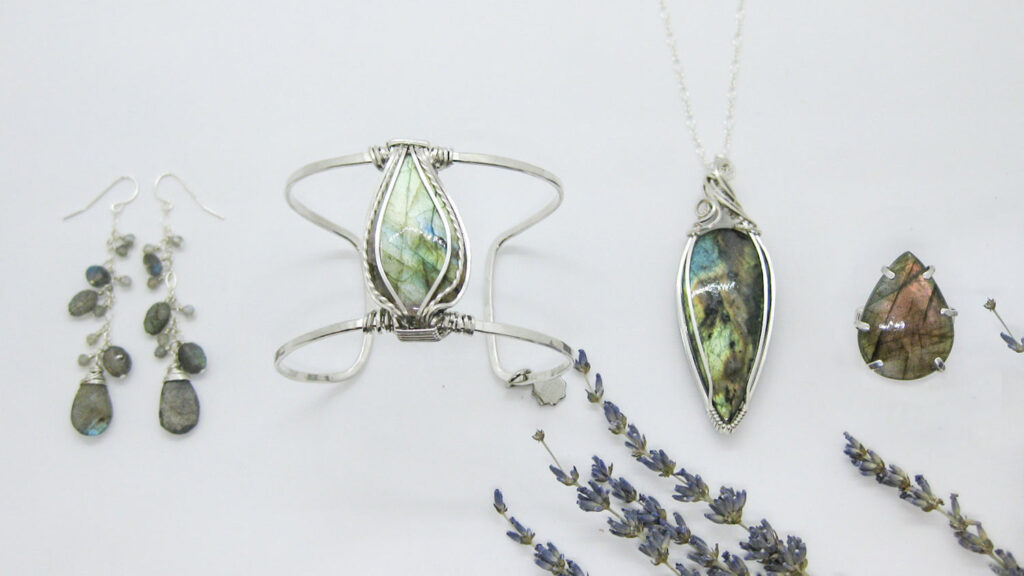 Some companies provide the same to the users. By checking the details, you can easily find out if your ornaments are handcrafted or not. Every supplier of these materials is promising. As a result, the final product is also stunning. People are always interested in getting more durable items than non-durable jewels.
Small-scale production: Even though there are a variety of handmade jewels, the overall production is not that much. It depends on the demand and of a particular design and style.
The opposite is with the machine-made ornaments. You will get to find many jewels of the same design as there is large-scale production.
Your ornament will be different because it is a handmade product. So, you can identify the same with this simple tip.
The Bottom Line
We hope now you can quickly recognize if your jewelry is handmade or not. The things mentioned above must be considered to understand the difference between handmade and machine-made jewels.