With summer at its height, picnics are a great way to rejuvenate yourself. It is a great way to replenish yourself with pure positive energy. But while you are planning to go out for a picnic, it is imperative to know what to take along. Various essentials will be necessary for a perfect family outing.
If by any chance you forget something, it becomes difficult to manage without it. There should not be any gaps that might lower your fun at the picnic. So what are those necessities?. This article contains a list of all necessary articles which you will require for a family picnic.
1. Picnic Basket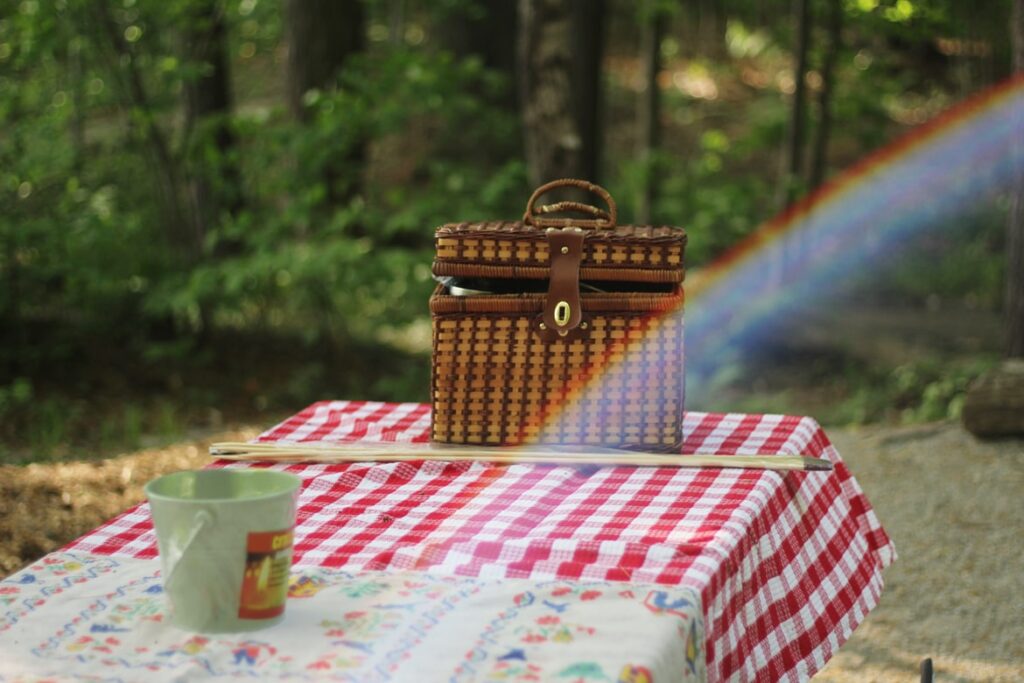 When you are out somewhere to have an outing, you go out with your family. You require something to carry all the essentials in it. It can be a basket or a bag, a tote, or a backpack. The items you take along, whether perishable, every time need proper arrangement to be drawn along.
When you are having something cold or hot, you need appropriate vessels for the temperature to remain unchanged. If you like enjoying hot tea under the sun, you need to carry a thermos. If you want your drinks to last cold, a small picnic cooler will be the most suitable choice. There are various coolers in the market. Choose the best coolers according to your needs.
One important point to remember while deciding on the bags and basket, you have to keep them small and light. Make sure that the pack is not overly heavy, making the outing uncomfortable.
2. Plates, Utensils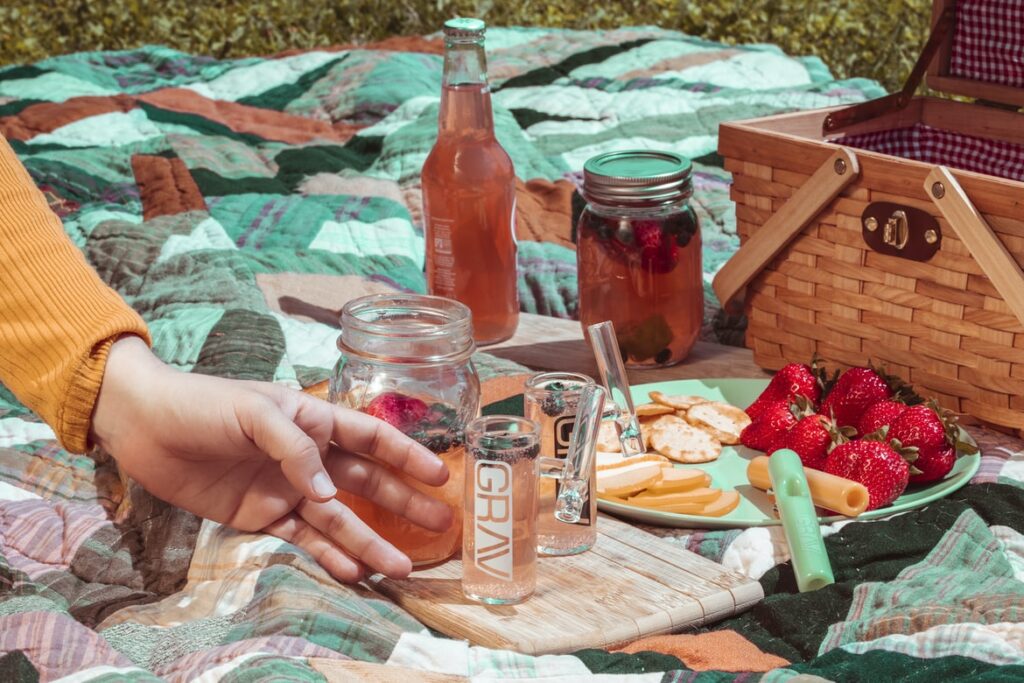 When you go out with your family on a picnic, the main ingredient to complete an enjoyable one is adding eye-lightening food and deserts. To properly enjoy the food brought along, you need utensils to treat your belly well.
A picnic is extraordinary when you have the comfort of properly enjoying the food. The plates need not be crockery. The primal threat behind avoiding carrying the crockeries is the chances of breakage. Try using disposable plates and cups. They use and throw utensils that allow you to bring them along safely.
3. Umbrella For the Sun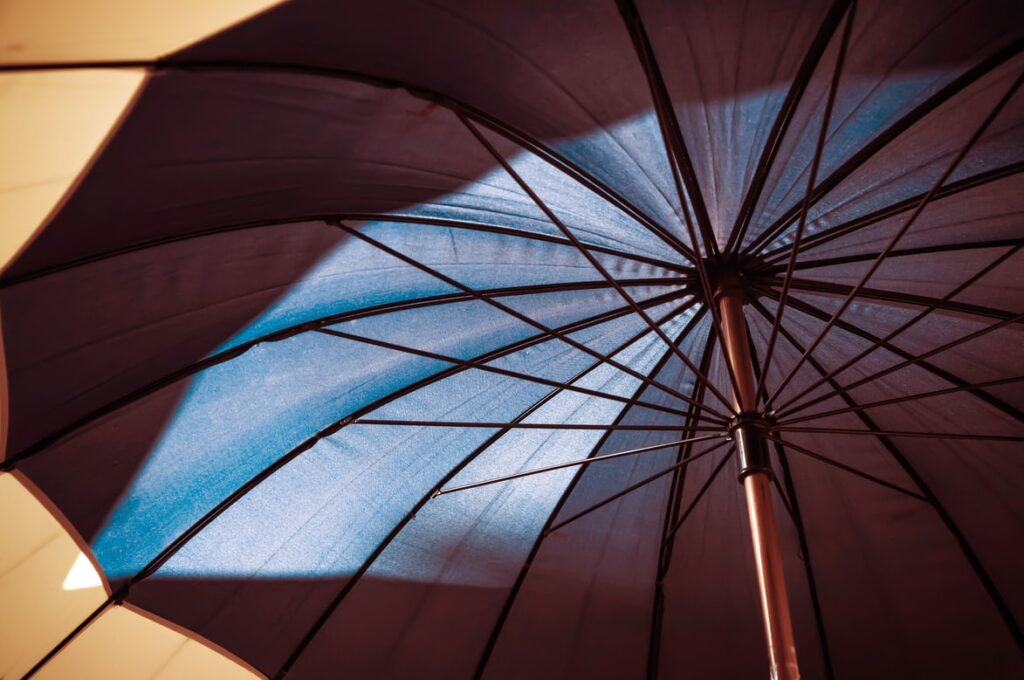 Although the sun is an important part to enjoy when going out for a picnic. Intense sunlight can be dangerous. The umbrella is to keep you and your family in the shade. We can also avoid the sun with the use of sunscreen.
But an umbrella gives the feeling of a relaxed picnic. Lying down under the umbrella when the sun has inflicted its heat outside.
But a picnic umbrella is different from a normal one. You can easily find it online through various vendors. The picnic umbrella is originally longer and has a tilted shape, which lets you set the angle according to the place of the sun.
4. Blanket for the Picnic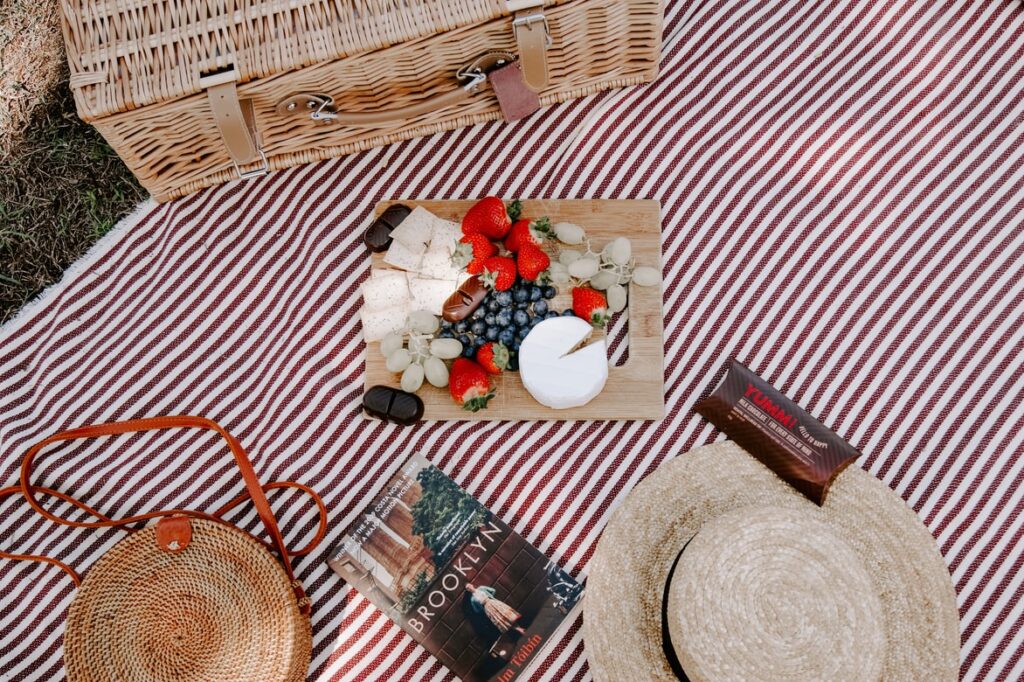 When you go out for a picnic and set a place for the day, you cannot lie on the grass. A picnic blanket is a must carry when you go out with your family. It provides a comfortable base that makes you lie down with ease.
Ordinary blankets wouldn't suit the needs of the picnic. You need to have a waterproof but soft one that is comfortable to sit on.
5. Bottle Openers, Knife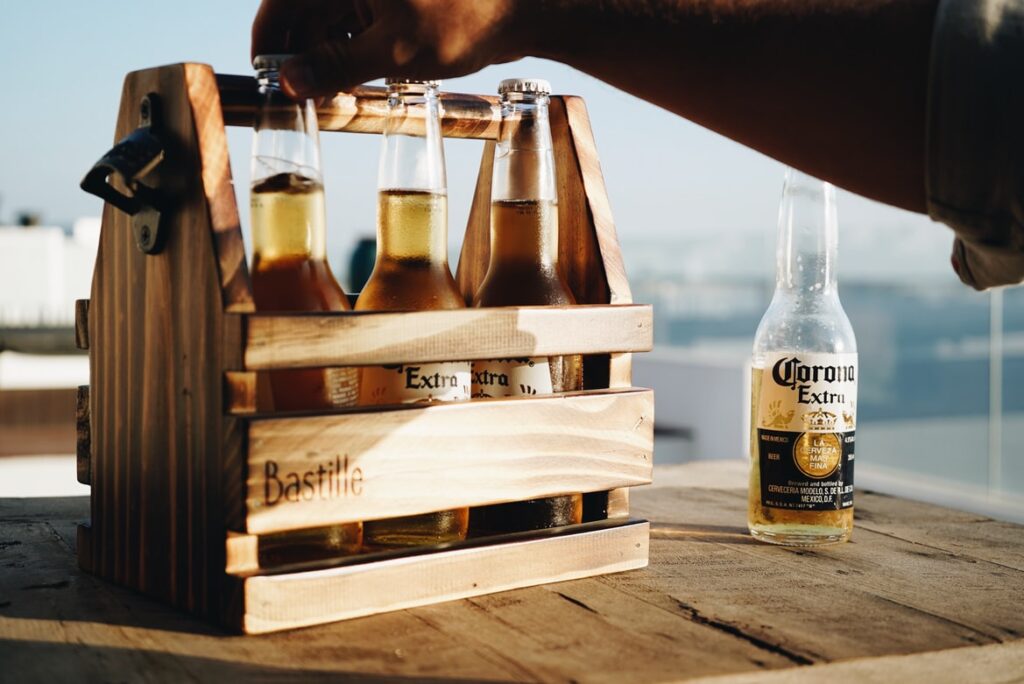 When you are on the outside, you should always have tools for your needs. For the knife, a small one shall suffice. A cutter can put bread and for cutting the fruits. It always comes in handy.
A bottle opener can open wine bottles. Although the tools don't seem practical at first when you lack them, they can be disappointing. It is crucial to pack it and avoid forgetting it.
6. First Aid Kit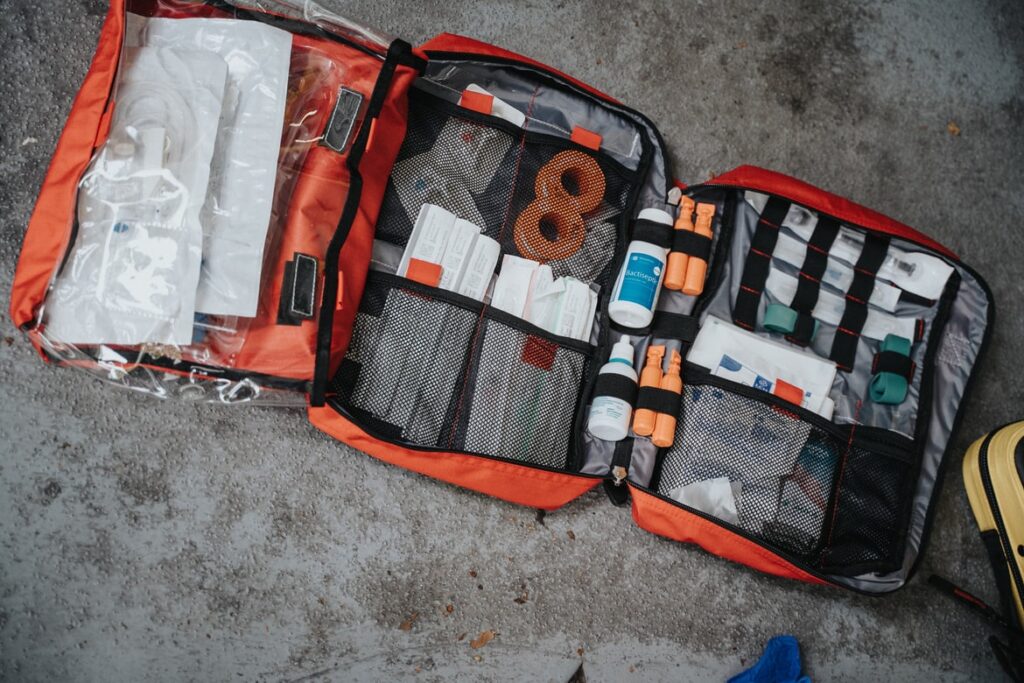 Accidents and casualties always come unannounced. When you are going out with your family, you need to be certain no one gets hurt. If someone does, a first-hand kit can help in avoiding infections. We can cure minor wounds and cuts with bandages and antiseptics.
You don't have to carry a full-fledged aid kit, but a small one shall do. The primary necessities can be bandages, antiseptic Dettol, and gauges. A small kit will be enough to fill this need.
7. Portable Tables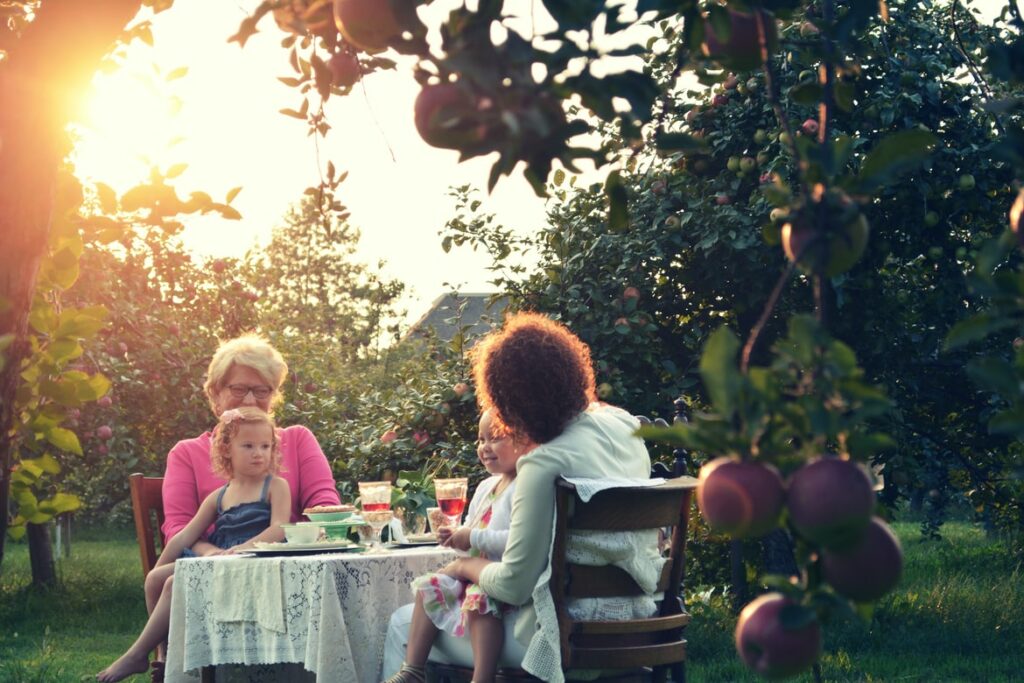 Let us be fair. Tables can add to your comfort of sitting down and enjoying your wine glasses. You will need a base to keep your food and beverages. A small table can help a lot in this situation. It is also significant that the table is portable. It provides ease in carrying it and its light-weightedness. You can easily fold it up after use and move it back. You can look for portable tables online according to your needs.
When looking for various portable tables online, choose a small one. It should hold plates and cups effectively. You can find it in diverse kinds and types. Select the one that fulfills your and your family's needs as well.
8. Insect Repellants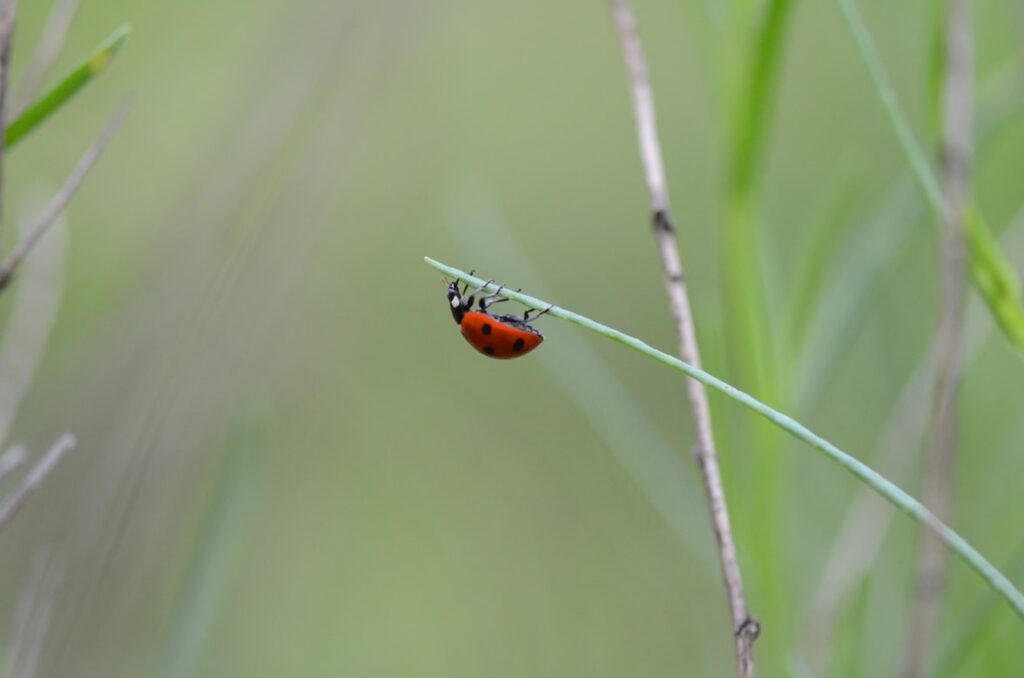 A picnic is not always under the sun. As the sun sets, mosquitoes and insects can be in a mood off. You have to carry repellants with you to avoid such circumstances. You can always use candles as a repellent. They smell good and effectively avoid contact with mosquitoes. Repellant sprays are also a good option when choosing a mosquito repellant.
Make sure to pack these repellants in the basket. They are small things but can prove to be very useful during outings.
Other essentials
We might need various other essentials for a picnic. The supplementary things depend upon the atmosphere of the outing. It depends on where the spot is and what time. If you set up a picnic at noontime, you do not need the candles required for repelling mosquitoes.
A picnic can be a special occasion that reunites the family. It allows each of the members to spend time with each other. In these busy and stressful times, picnics provide an escape from reality. It creates moments for people to cherish for the rest of their life. We can make picnics memorable, especially with proper planning.