Bangs are an excellent way to express your style and give your hair a fresh, new look. However, bangs can add some extra maintenance steps to your daily hair care routine. If you've already made the choice and gotten your bangs chopped, you may have noticed that they tend to lose their style after just a day or two. Sleeping on your hair in a particular way or sweating throughout the day can make your bang style look off.
You shouldn't have to wash your hair every day just to keep your bangs looking chic. There are plenty of ways to help freshen up your look between washing, like using professional hair care products, and steps you can take to prevent bangs from becoming oily or dry too quickly. Follow our tips to learn quick fixes for styling your bangs on the daily.
1. Use Dry Shampoo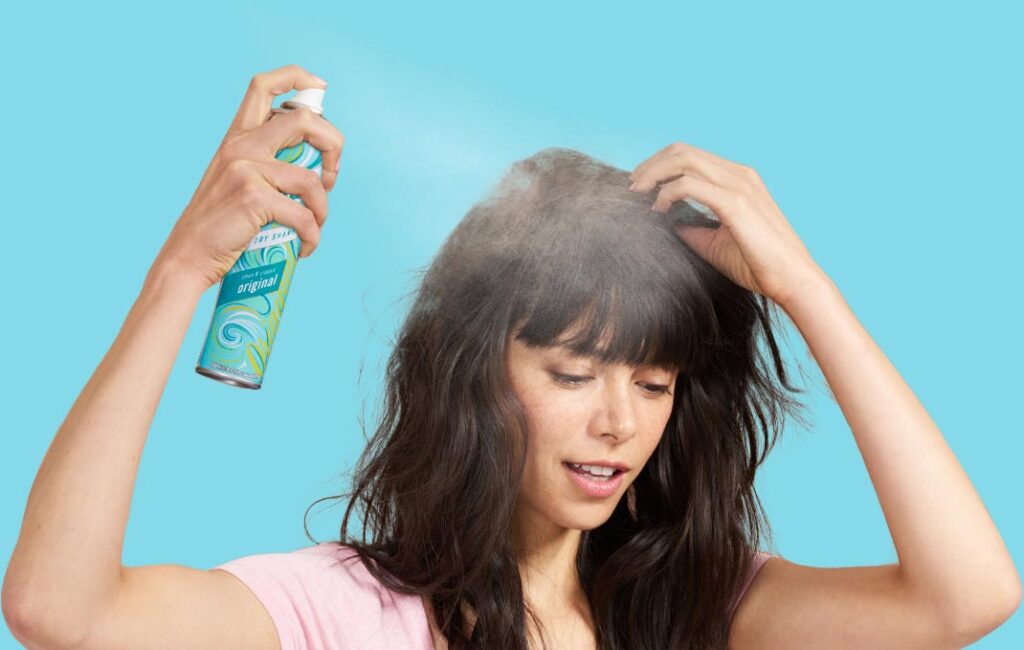 Dry shampoo is one of the best defenses against dull, drab bangs. Dry shampoo can revitalize your hair's shine and removes dirt and grease without even getting your hair wet. This hair care product is an absolute essential. If you notice your bangs are looking a bit stringy or flat between washes, simply grab your dry shampoo, hold it several inches away from your hair (and avoid your eyes!) and then spray and comb. You'll be amazed at the wonders dry shampoo can do.
2. Apply Primer Before Using Heat
To help your bangs keep their style and shape, use a hair primer before styling hair with a heat tool. Primer gives your hair a little boost of hydration and adds shine. The results are best when using primer right after washing your hair, but it can also be applied between washes. Dampen your bangs before applying the primer and then style your bangs with a blow dryer. If you're going to use a straightener — or even a curling iron — to style your bangs, be sure to wait until your hair has dried before applying heat.
3. Wet Bangs and Style with a Round Brush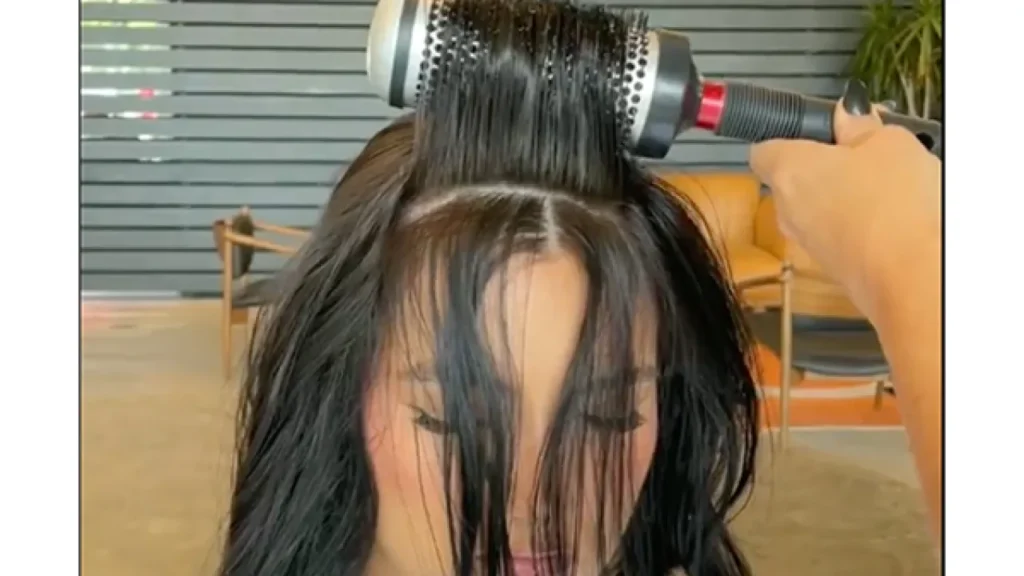 Alternatively, you can always wet just your bangs to help reset the shape and style. Then, apply professional hair styling products to maintain the desired style and blow dry your bangs using a round brush. This type of brush can add volume and style your bangs to your liking. Use the brush to curl short bangs under for a clean, straight-across look, or curl longer bangs around the brush for a billowy curtain bang-type effect.
4. Comb Baby Powder Through Bangs to Absorb Oil
After a day or two without a wash, your bangs may become noticeably oily. This isn't unusual — particularly because bangs often touch our faces more than other hairstyles. Oils from your face, hands and scalp can cause bangs to absorb more oil, leaving them looking greasy, dull and flat. If you don't have dry shampoo on hand and you need a quick fix without hopping in the shower or wetting your hair, try baby powder.
You can apply a small amount on your bangs and then comb it through your hair to help absorb some of that excess oil. Be sure to comb it well and shake it out of your hair before leaving the house. Remember, this tip should be a last resort choice; we recommend finding a dry shampoo that is safer for your scalp when you have the chance!
5. Use Hair Products to Add Moisture to Dry Bangs
Though oily bangs are a very common problem for some, others suffer from dry hair that can look brittle and dull between washes. Make sure you're looking for professional hair care products that can help mitigate some of that dryness, making your hair healthier, shinier and more manageable.
How to Keep Your Bangs Fresh After a Wash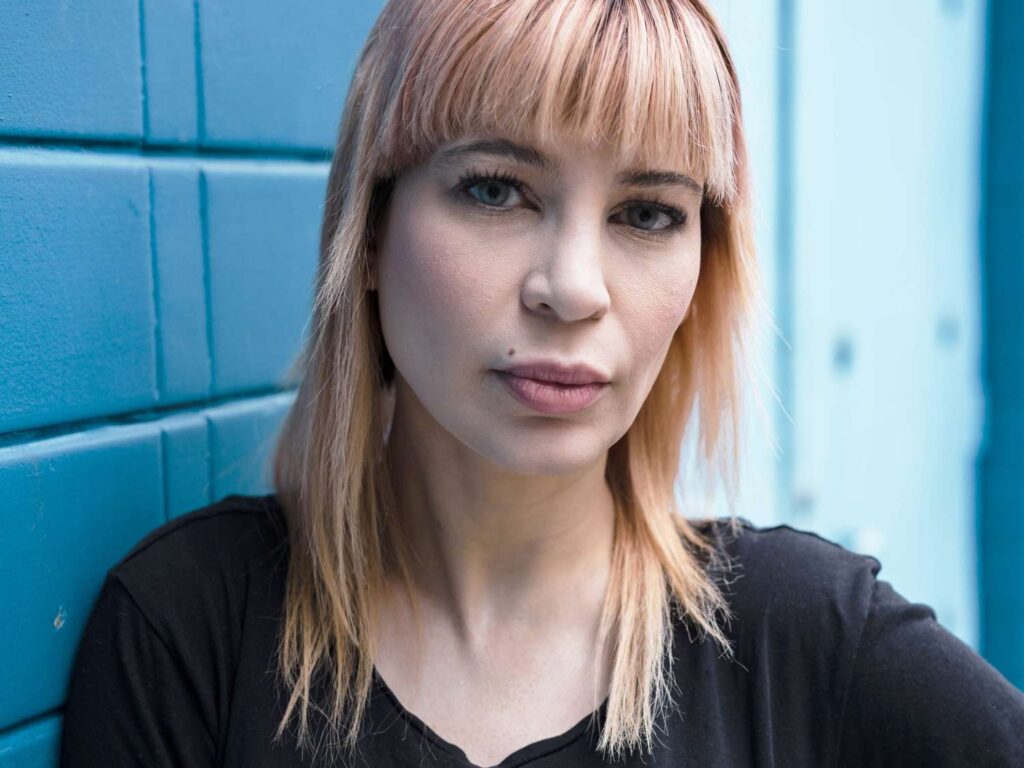 Use Oil-Free Hair Care Products
If you find that your bangs become oily very quickly, you may be heightening the problem with the type of products you're putting in your hair. Oil-based products can be beneficial for certain hairstyles or people with particular hair types, but for oily hair, these are not the products you want to use. Instead, opt for water-based products and allow your hair's natural oils to do their job.
Don't Condition Your Bangs
Believe it or not, your bangs actually do not need to be conditioned. Because they are shorter than the rest of your hair and they are close to the scalp, conditioning them can actually make them more prone to oiliness. If your bangs feel dry and in need of some kind of attention, look for oil-free conditioners to add a bit of moisture back — without adding too much.
Wash Your Face Often
Sometimes we may think that the oils in our hair cause it to look greasy, but oil from our face and hands is more often the culprit. Because bangs sit close or on top of the forehead, these strands often absorb excess oil from the face (or the hands if you touch your hair often), giving the hair a greasy appearance. Wash your face at least one to two times per day to prevent your hair from taking in extra oil, and be careful how often you touch your bangs.