Decorating your interior can be tiring if you are not creative or if you have no time to spare. We understand you completely, because if you don't like doing this job, then it is all the same as, for example, studying physics for several hours.
When you move into your new home, you start spending hours on Pinterest and twice as much on online sites that offer interior decoration. When you find something you like, you start thinking about the color combinations, placement, wall decorations, whether the armchair should be green, the carpet should be white, and so on.
All that is very hard and requires a lot of love, and even more time. And if you don't want to hire a professional, get ready to train your patience well. In order to make some of these things easier for you, we have researched for you all the many beautiful and simple options for decorating your coffee table, starting with coasters.
So get comfortable and start taking notes!
It Is Important Which Coffee Table You Choose!
Your coffee table is a centerpiece of your living room, and it should be in harmony with the rest of the furniture. If you have a small room, then a big coffee table will make it look even smaller, so be careful when you make your choice.
Also, keep in mind that the shape of the table also matters. A square or rectangular table will suit any interior, but a round or oval table will make your room look more spacious.
Now that you know which coffee table to choose, it's time to think about the decorations!
Pieces To Brighten Up Your Table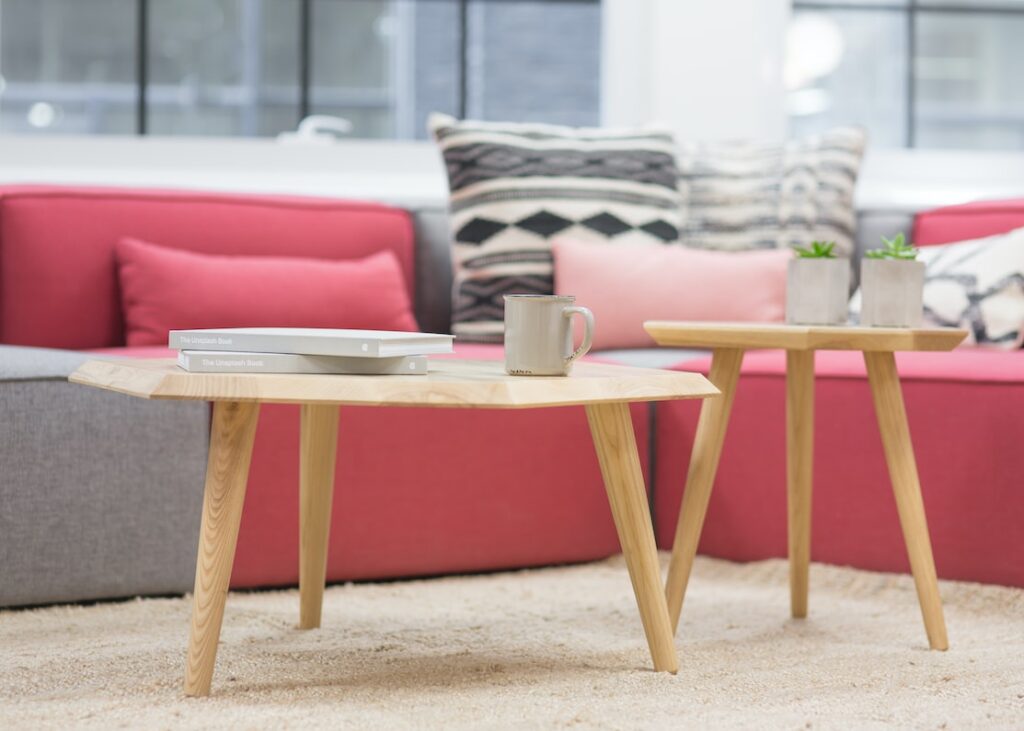 Here are some ideas for you:
1. Vases
It doesn't have to be a Ming-dynasty vase; any vase will do. You can put flowers in it, or not – it's up to you. If you want to experiment, you can even put branches in it. Your imagination will be your ally here!
2. Coffee Table Tray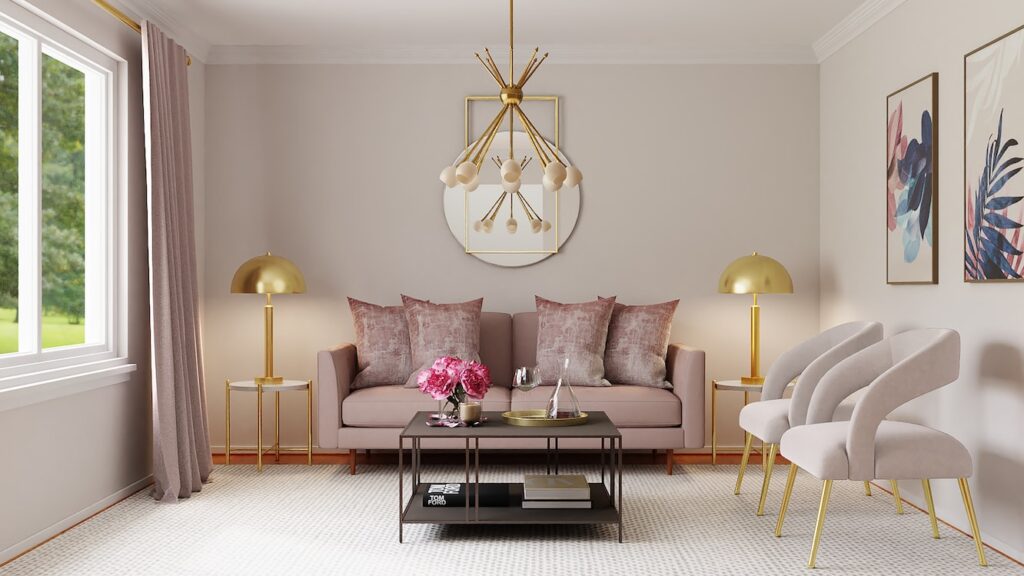 An absolute must-have item for home decoration. You can use it to serve drinks, as well as to display other things, like candles, books, or flowers. Get a tray that is big enough for your coffee table and that has handles for easy carrying.
3. Something That Represents You & Your Style
Whether that's candles, figurines, ornaments, or even photo frames, make sure that the items you choose reflect your style and personality. This way, your guests will feel like they are in YOUR home, and not in a museum.
4. Books
If you are a fan of books, then this is the perfect way to show it! Put some of your favorites on display, and let your guests choose what to read next.
5. Coasters
And last but not least – coasters! A must-have for any coffee table, they are both practical and decorative. You can find coasters in all kinds of materials, colors, and shapes, so take your pick!
Just don't be a Monica. Unless it's a really old antique table and it is really hot inside and your iced tea is starting to sweat, in which case – go for it!
The Type Of Coasters That Suits You
Speaking of coasters, these little things can be literal pieces of art. And we are not exaggerating – there are coasters made of all kinds of materials, from marble to cork. There are even coasters that charge your phone wirelessly, although that just may be wireless chargers!
The most popular types of coasters are:
1. Hand-Painted
Whether it is you that paints them, or someone else, hand-painted coasters are always a good idea. They add a personal touch to your home and are also very pretty to look at.
2. Wooden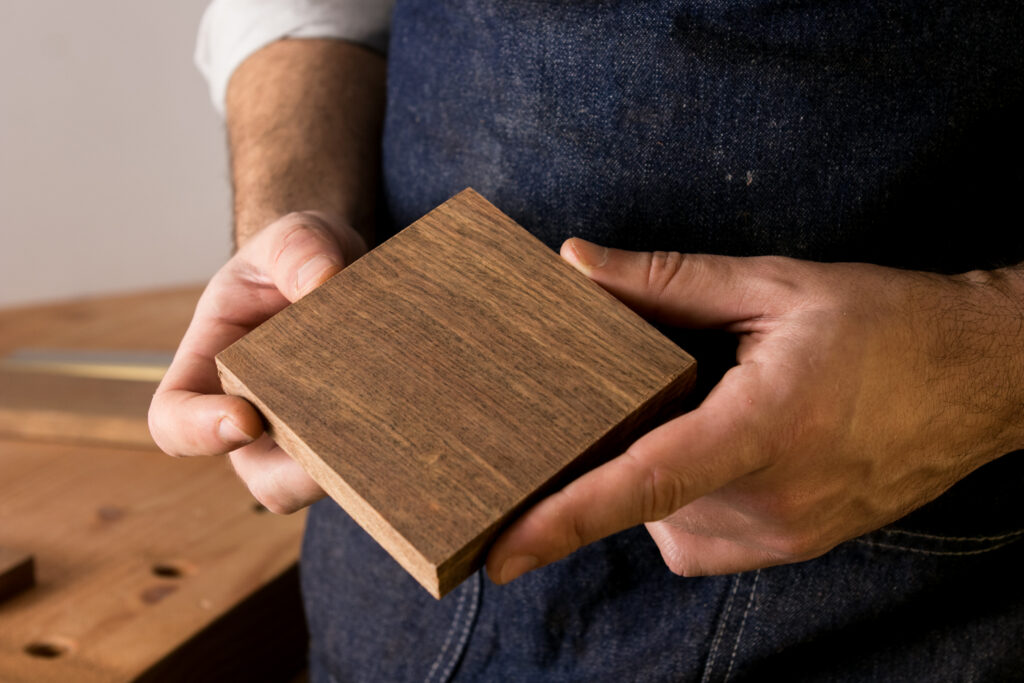 Wood adds a certain ambiance to any room, and coasters are no exception. You can find them in all kinds of woods – from bamboo to cherry. The best thing? You can hand-paint them, too!
3. Metal
A bit more rough and rugged, metal coasters are perfect for those who want to add a bit of an edge to their home decor. However, there are some elegant metal coasters out there, too – so don't write them off just yet!
4. Plaid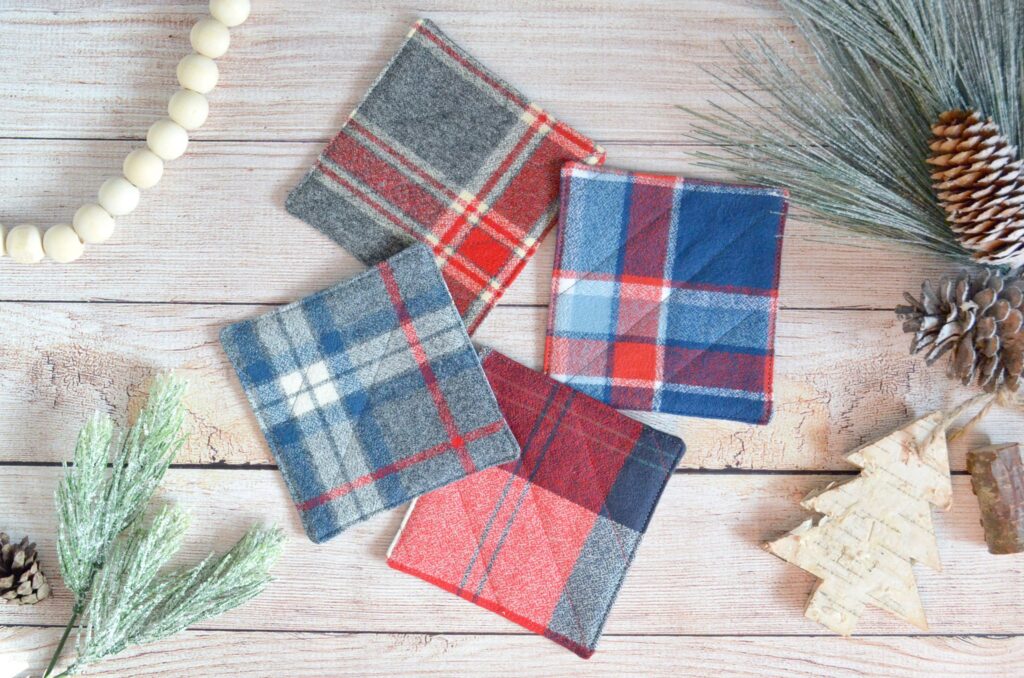 Plaid is always in style, and coasters are no exception. They can add a touch of sophistication to your home, or a bit of whimsy, depending on the pattern. Just make sure plaid makes sense in your overall home decor before you commit!
5. Glass
Not the most functional of materials, glass coasters are nevertheless very beautiful. They can be clear, or they can be colored – it's up to you! Just be careful not to drop them, or you'll be sorry.
6. Cork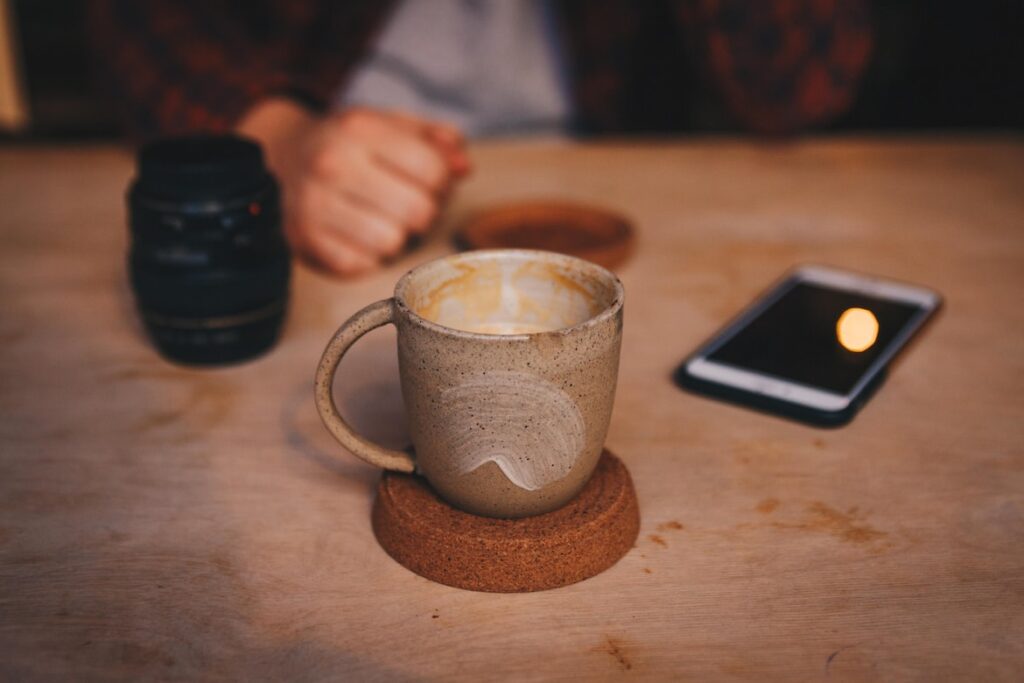 A classic material, cork is both tasteful and practical. It absorbs moisture well, making it perfect for use as a coaster. It also looks good in any room, whether you are going for a rustic or more modern look.
How To Decorate A Glam Coffee Table?
Now, let's take a look at how you can use coasters to decorate your coffee table in an elegant way.
If you want to add a touch of glamour to your coffee table, then you can use coasters to do just that. By adding some glitzy and sparkly coasters to your coffee table, you can easily create a glamorous look.
If you want to keep the look more sophisticated, then you can opt for sleek and chic coasters. Either way, using coasters to decorate your coffee table is a great way to add a touch of elegance to your home.
How To Decorate An Industrial Coffee Table?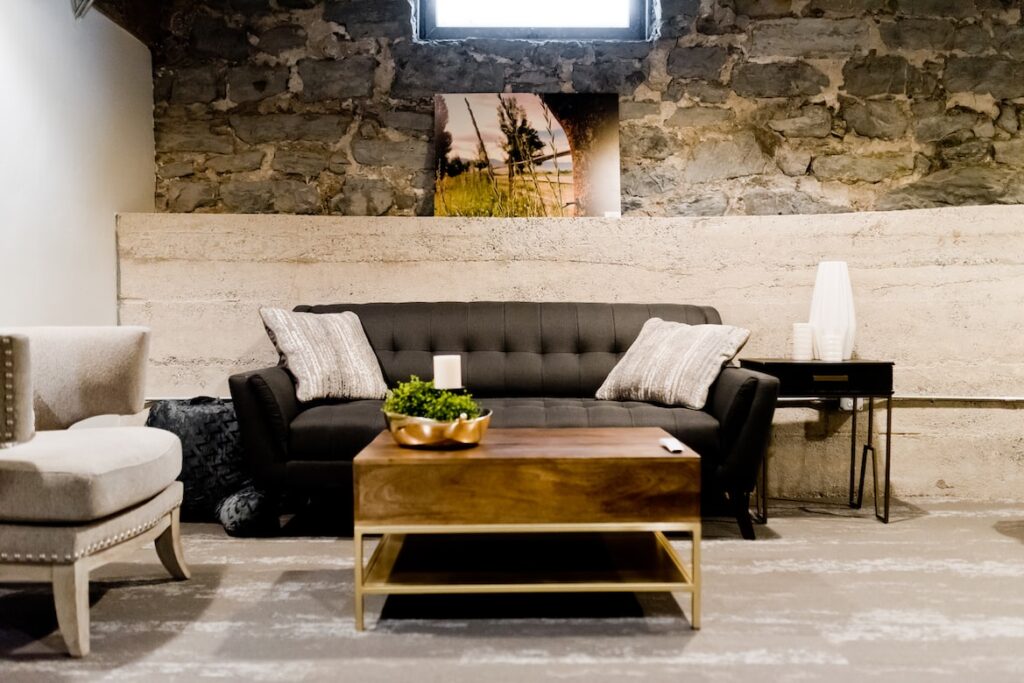 If you're more into some rugged industrial style, then you can use coasters to create an industrial look for your coffee table. By using some metal or wood coasters, you can easily achieve this.
And, if you want to add a bit of color to the mix, then you can also use some colorful coasters. Either way, using coasters to decorate your coffee table is a great way to add some industrial vibe to your home.
Conclusion
As you can see, there are many ways that you can use coasters to decorate your coffee table. Whether you want to add a touch of glamour or create an industrial look, coasters are a great way to do it.
So, what are you waiting for? Get out there and start shopping for the perfect coasters for your home!