There are exciting destinations, and then there is Tenerife. With its breathtaking mountains and stunning beaches, this island is undoubtedly a treasure trove for any traveller. Here, you'll find something for everyone: beautiful scenery and charming villages that reflect the characteristic warmth of the Canaries.
But there is one thing you should know: to enjoy the island properly and not miss any detail, it is essential to rent a car. Yes, we know: you want to keep your budget as basic as possible. But don't close your mind and spread those wings; we'll show you compelling reasons to push you in the right direction to choose the best Car Rental Tenerife.
The advantages of renting a car for your vacations in Tenerife
There are numerous advantages of renting a car to drive around Tenerife. That doesn't mean doubts about whether this is the only way to enjoy yourself. You might be investigating whether public transport will be sufficient or worrying about driving on unfamiliar roads. So, let's look at these doubts one by one.
Although public transport is available on the island, it must be recognized that Tenerife's system has limitations. Buses don't run regularly outside the main tourist areas, and journey times can be longer due to frequent stops. On the other hand, hiring a car lets you explore the island better and visit lesser-known places as the mood takes you.
Exploring Tenerife by car will give you a new perspective on the island's stunning scenery. For example, the charming village of Masca is nestled deep in the Teno Mountains and is best visited by car. The winding roads to the village offer spectacular views of the rugged coastline and dramatic cliffs. Yes, it can be a bit daunting, but you'll be okay with confidence in your driving skills when balanced with prudence.
Another worthwhile area is the Parque Rural de Anaga, located northeast of the island. The park's winding roads wind through deep forests and offer panoramic views of the coastline, but the best part is its secret beaches, which you can only discover if you hire a car.
Car Rental in Tenerife: Practical Tips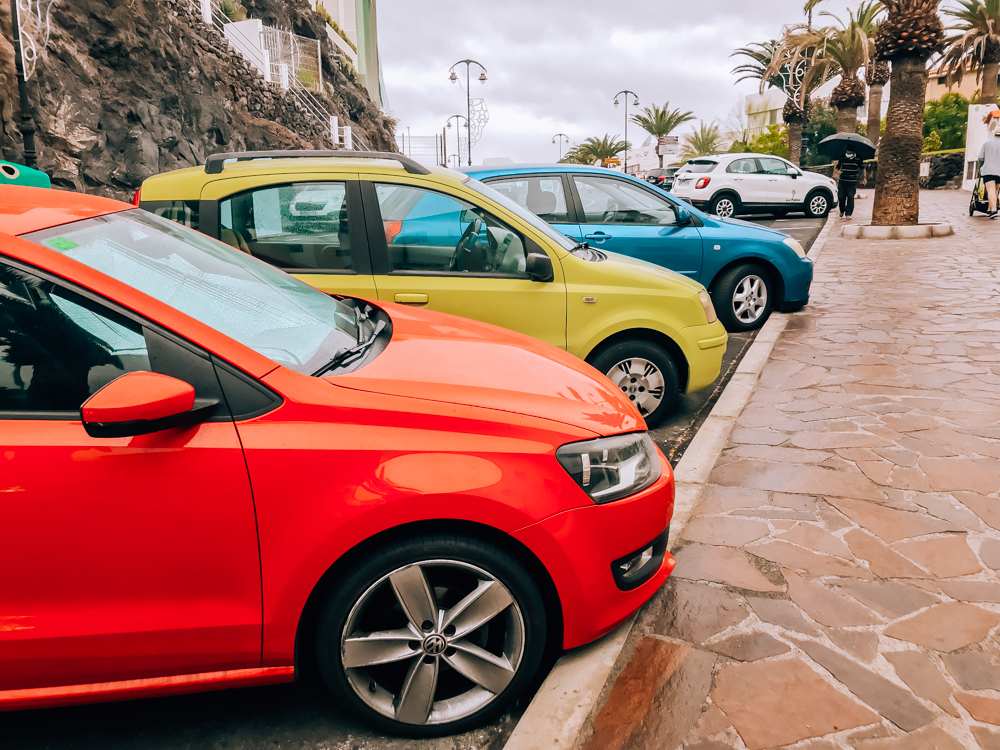 So there you have it: renting a car in Tenerife is undoubtedly a fantastic way to explore the island, but that doesn't mean there aren't details that deserve your attention to ensure a smooth procedure. Here are some tips that will come in handy when renting a car in Tenerife:
Book in advance: This will allow you to research various companies and compare prices. Pro-tip: check directly with the Car Rental Agency. Rely on something other than availability on booking websites.
Research insurance alternatives: It is essential to know what insurance options are available and what they cover when renting a car. Read the fine print. Find out about towing services, for example.
Understand local driving customs: Tenerife has its own driving customs, such as turning on your lights to let another car pass. Take the time to get to know them in advance so you can drive more safely.
Beware of mountain roads: Although Tenerife's roads are generally in good condition, some can be narrow and winding. When driving on them, take your time and be careful.
Driving Safety in Tenerife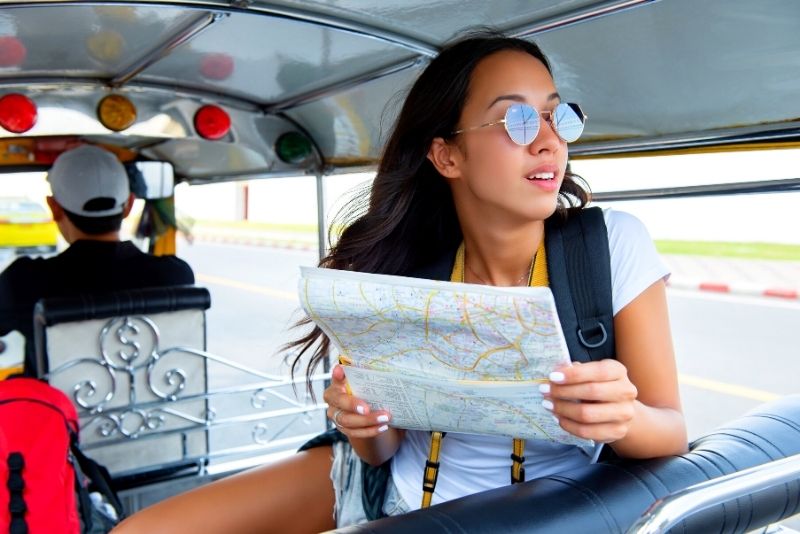 Although Tenerife is a generally safe place, there are some precautions you should take when driving around the island.
Driving at night, for example, might not be advisable, especially if you are traveling alone or if you are driving in a region that is new to you. Likewise, avoid going into the mountains or wooded areas at night – leave that adventure for daylight so you won't miss the views.
Another tip is to ensure your mobile phone can recharge and have a signal and mobile data – don't rely on Wifi. Traveling with a Power Bank is highly recommendable.
Tenerife is not an island with a terrible reputation for insecurity, but: avoid having your windows down all the time, and ensure that the door locks are always closed, even when you are on the move. This will prevent muggings – yes, it sounds like an action movie, but there have been cases. These are two simple measures that make a difference.
If you have the option and prices don't vary too much, choose to rent a car with tinted windows: if you're traveling alone, it's a safety bonus that those outside won't know about it.
Finally: think also about the security of the car and your pocket: don't take risks or be overconfident, i.e. park in well-lit and secure places and avoid leaving objects on the seats that might attract the attention of thieves. Always lock your car, even if you are leaving it for just a moment.
Generally speaking, Tenerife is a safe place; for that reason, it is a destination for travelers who love to go on an adventure, even on their own. So, if you are a strong independent woman who loves to travel, then take heart that Tenerife will be an unforgettable destination.