Sedentary lifestyles are believed to be a contributing factor to ill-health. When coupled with high levels of stress, sitting all day and not getting enough exercise is creating waves of unhealthy populations.
A lack of exercise and sedentary work for extended periods has been linked with a string of health issues including obesity, cardiovascular issues, musculoskeletal issues, cancer risk, Type 2 Diabetes and poor Circulation.
Data coming out of The World Health Organisation shows obesity has tripled since 1975. WHO also reports that work-related stress is a global pandemic.
It's clear that more people need to exercise more often. To use the US as a measure, the CDC reports that less than 50% of adults do not get enough physical exercise and only 24.2% engage in muscle-strengthening.
Busy schedules and a multitude of distractions could be an underlying cause for a lack of interest in exercising. People simply do not have the motivation to take care of their health.
One school of thought is that technology has made us lazy. But technology can also be put to good use by encouraging people to do more exercise. Here are five apps that are doing just that!
1. Sweatcoin Walking App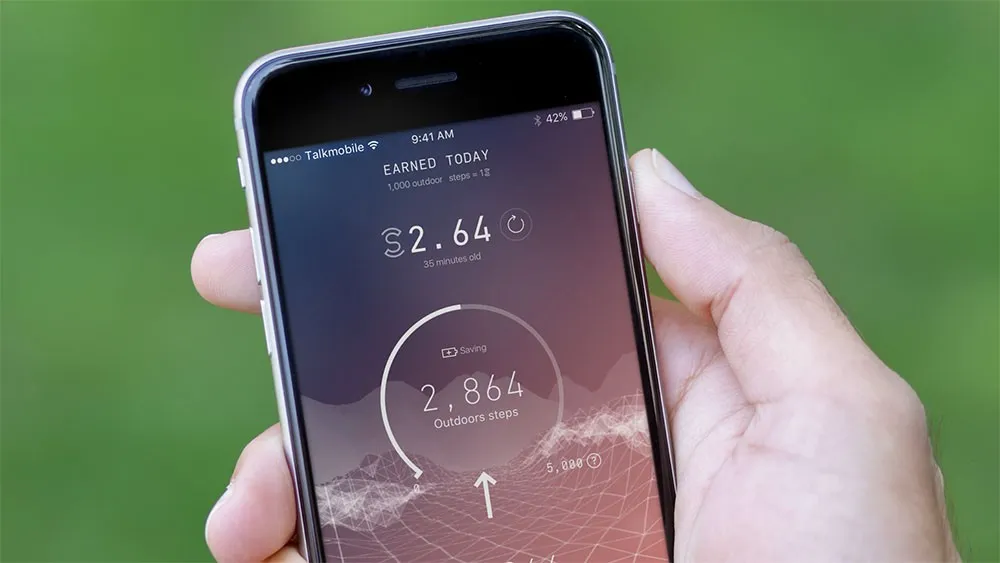 Walking often gets a bad rap in relation to exercise, but numerous studies over the last twenty years has shown walking has numerous health benefits — particularly brisk walking.
It is for this reason that London-based tech start-up Sweatcoin has designed an app that convert your steps into a digital currency known as SWC.
Not only that, but the company has teamed up with over 300 merchants that accept SWC as a form of payment — meaning that you can earn money to but products simply by walking. The more you walk, the more you earn.
2. Fit-Bit Coach
Finding the right form of exercise for you may actually be more difficult that you imagine. But not with the Fitbit Coach. This app gives you loads of great ideas and the opportunity to trial the multitude of options before you make a fitness investment which goes to waste.
The app is purpose-built to create personalised training programs and enable you to access enthusiastic instructors that are on hand to offer advice, guidance and motivation.
In addition, the app sets personalised fitness goals, tracks your progress, and allows you to compete with friends and family to stay motivated, "Get Moving", "Get Lean" or "Get Strong".
3. Nike Training Club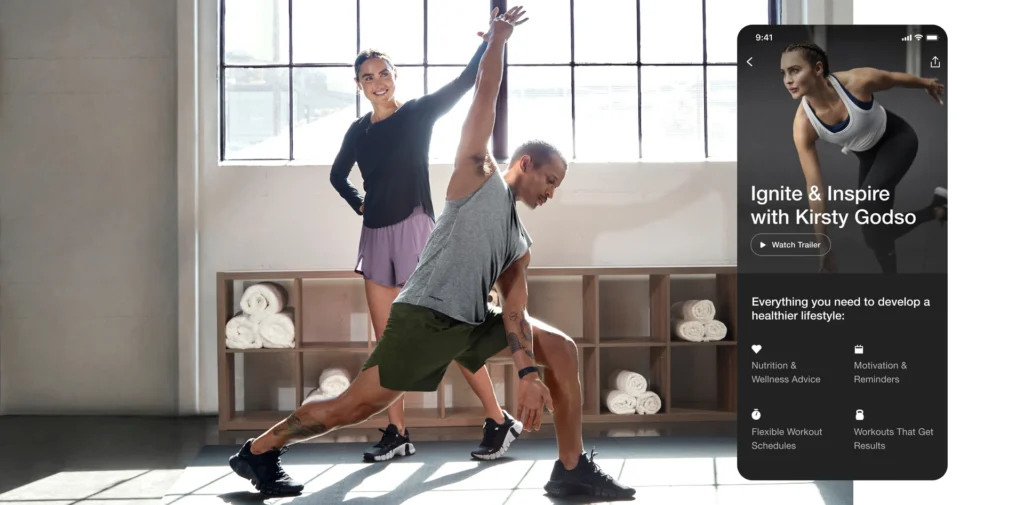 The Nike Training Club app offers a wide range of guided workouts for various fitness levels and goals. It features workout routines from professional athletes and trainers, including strength training, cardio, yoga, and more.
The app provides personalised workout recommendations and allows you to track your achievements and progress.
4. Strava
Strava is a popular app among runners, cyclists, and outdoor enthusiasts. It allows you to track your activities using GPS, monitor your performance, and connect with a community of like-minded individuals. Strava's social features and virtual competitions can motivate you to set and achieve fitness goals.
5. MyFitnessPal
MyFitnessPal is a comprehensive app that helps you track your diet, exercise, and overall health. It allows you to log your meals, count calories, and set personalised goals for weight loss, weight gain, or maintenance. The app also offers a vast database of foods and exercises, making it easy to monitor your progress and stay on track.