This is the June 2023 horoscope for women. It's a time to wait, and a time to strike. The mercury retrograde in gemini 2023 is a time to wait, and it's also a time to strike. While the rest of the zodiac signs are going through their usual routine, Gemini is doing something different.
Life is not a straight path. It often leads you on adventures that you may not have anticipated. Nonetheless, everything that occurs, in my opinion, is intended to teach you something. There is always a purpose for things to happen, even if it isn't a direct lesson. Everything in life, depending on how you look at it, is a gift to me.
For example, you wouldn't have been single to meet that superior spouse if you hadn't gone through that split. Or you wouldn't have been led to a more rewarding job path if you hadn't suffered that terrible professional setback. Even if there is some turmoil in life, it may be lovely.
When I tell people that a planet is moving retrograde, they usually moan. The term "retrograde" does not imply "poor." Retrogrades often carry with them some kind of karmic lesson about what the planet governs and where it dances in the sky. Mercury retrograde is by far the most frequent cycle humans experience since it is the planet that moves the quickest.
Yes, this time may bring slowness, delays, confusion, and uncertainty, but it's also a good opportunity to examine what that planet governs—in this instance, Mercury rules communication, the mind, information, and business. We are given the chance to evaluate this aspect of our life and get a better understanding of what we are doing.
If anything is out of line, we may tinker with our progress and change directions if we so choose. Pay attention to how you connect with others, what they tell you, and how you might communicate more effectively in return. Friends, be active listeners.
Officially, Mercury retrograde will last until June 22, 2023, but it will loom over the whole month. Don't try to stop it. Accept it. Accept its sluggish pace and learn how to take benefit of it while everyone else views it as a disaster. This will allow you to better control the wind in your sails instead of being buffeted by it.
In this customized horoscope, see what June has in store for your zodiac sign.
ARIES
Examine how you interact with the outside world, Aries. With Mercury in your communication sector, there may be a lot of uncertainty and delays. However, with a solar eclipse in this area bringing a destiny change to your life around June 10, you may now be ready to start on a big writing, speaking, marketing, or branding project.
You may have a strong message in your head that the rest of the world is eager to hear. Take a seat at the microphone and tell us all you know.
Near June 24, a full moon in your professional sector may deliver a crowning accomplishment. This may help you get recognition in your field or lead to a promotion or award. Whatever happens, keep your eyes on your goals and keep rising.
TAURUS
Taurus, with Mercury retrograde in your money sector, your finances may cause you a lot of difficulty this month. On the other hand, with a planned solar eclipse about to occur in this same area on June 10, you might be on your way to bringing in even more money.
Regardless of any delays or uncertainties around these financial issues, remember that if you are smart about asking for a raise or looking for a new career, you may take steps toward abundance. Breathe through any worry because you have the power of King Midas inside you.
On June 24, at sunset, a full moon in your expansion zone will rise in your expansion zone. This may be the conclusion of an academic, media, or international endeavor. Some Tauruses may opt to return to school, while others may decide to start planning their next foreign vacation. Know that you will always have the stars behind you, no matter how you choose to set sail into new vistas.
GEMINI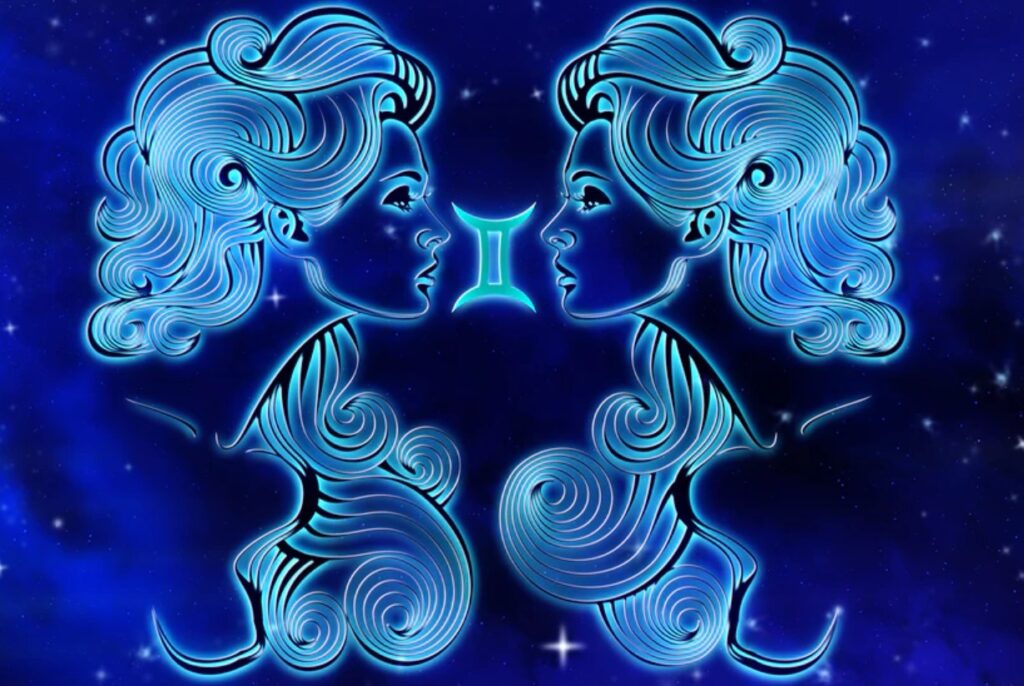 Gemini, it's your birthday season, which means you're cosmic royalty! On June 10, a solar eclipse in your zodiac sign occurs, ushering in a new era in your life. Destiny has arrived, urging you to embrace your power and take flight. Make a vision board for what you want to achieve in the next chapter of your life, and get started right now!
However, since Mercury is retrograde in your zodiac sign this month, you may be unsure of what you want or how to achieve it. Take it easy on yourself and take it slow.
Later this month, on June 24, a full moon in your sector of shared assets will sing the money. This craziness may bring you a check, a divorce settlement, a payment, or even help you win the lottery. If you need a loan or venture money, now is the time to apply.
CANCER
Cancer, the primary message for June will be to stay in, relax, and brainstorm. Mercury retrograde's slower pace may allow you to recuperate and catch up on chores that may have slipped through the cracks.
On June 10, a solar eclipse may provide you with a tremendous opportunity to concentrate on your health, particularly how you digest, release, and develop. If you've been plagued by anything in recent years, this may give you the courage to let go.
Birthday season begins on the 20th as the sun enters your zodiac sign, and you'll feel your energy levels rise! Set out to achieve your most significant personal and professional objectives in the next month.
Last but not least, on June 24, there will be a powerful full moon in your relationship sector. This may be a watershed moment in a meaningful relationship, allowing you to make long-term arrangements with your partner. Some Cancers may even become engaged or married. But if you're not on the same page, you'll have to part ways.
LEO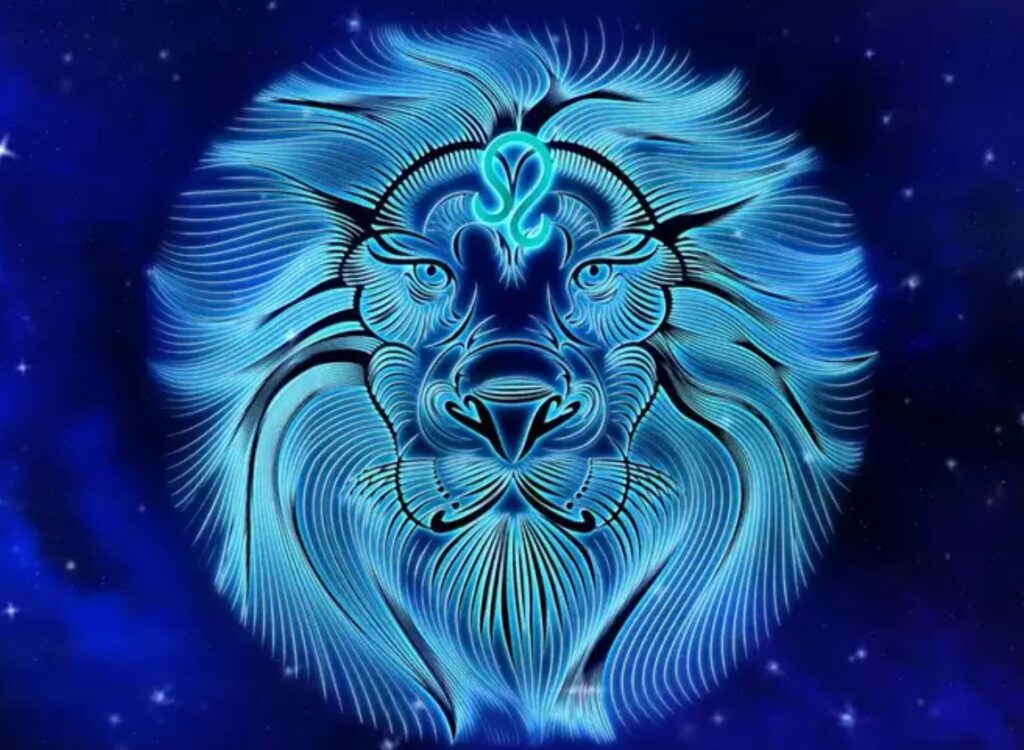 Leo, of all the zodiac signs, you may have the most fun in June this year. Beginning on the 11th, mighty Mars will spark your passion, dominance, and magnetism, giving you the power to carve out your own path and build the life of your dreams. Make the most of the next weeks to gain control of the throne.
A solar eclipse on June 10 may enable you attend a beautiful networking event or perhaps see the door open to follow a longtime goal, so your social life may be particularly spectacular this month. A platonic soul mate connection—perhaps even two!—could also enter your life.
The arrival of a full moon in your productivity zone on June 24 is the last thing to remember. You may be wrapping off a big project at work or taking on new duties. Use this time to your advantage if you're searching for a new job.
VIRGO
Virgo, June has the potential to make your name famous. On June 10, a significant solar eclipse in your professional area will occur, perhaps giving you the long-awaited career breakthrough. A promotion, a new job offer, or a significant accomplishment may signal the start of a new chapter in your life. Don't be afraid to speak out. Demonstrate your star power to the rest of the world!
However, since Mercury is retrograde in this area, you may be rethinking your goals, deciding how to alter course, or perhaps hearing from former employers. If you've been meaning to revisit old projects or take a different route, now is a perfect time to do it.
Later in the month, when a full moon in your passion sector emerges on June 24, your focus shifts to issues of the heart. This lunation may aid solitary Virgos in finding their true mate or assist married Virgos fall even deeper in love.
LIBRA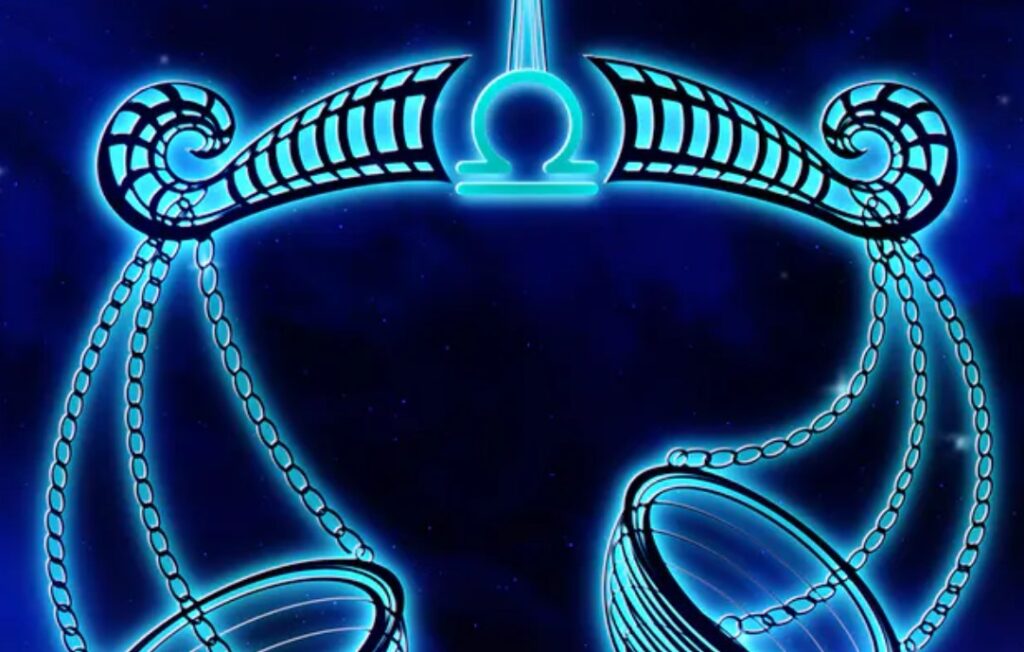 Libra, an exciting new vista is beckoning to you. On June 10, a solar eclipse will occur in your expansion zone. This denotes the possibility of a fated occurrence involving academia, the media, or travel.
Some Libras may be returning to school, while others may be focusing on beginning to create that book they've always wanted to write. If you're ready to start arranging your trip for when the world completely reopens, you may want to start thinking about where you want to go.
The entrance of a full moon in your home sector on June 24 is the last thing to remember. This brings attention to both your house and family and may result in a transformation. Some Libras may decide to relocate, remodel, or purchase property, while others may have a life-changing experience with a close relative.
SCORPIO
More money seems to be on the way for you, Scorpio. On June 10, a solar eclipse will emerge in your area of shared assets, bringing a rush of impetus in regards to a loan, debt, or big payment.
If you've been looking for help, financial assistance, or venture capital, now is a good time to do it. If you're divorcing your spouse, you may be able to negotiate an agreement. However, with Mercury retrograde in the same sector, walk carefully and study the small print. This may also imply that a previously unresolved large-scale financial issue will now be resolved.
A full moon in your communication zone sings during the night of June 24 later in the month. Some Scorpios will be ready to sign a big contract or start a new writing, speaking, or marketing project. It's obvious that you have an essential message to deliver right now, so speak out while the rest of the world is paying attention.
SAGITTARIUS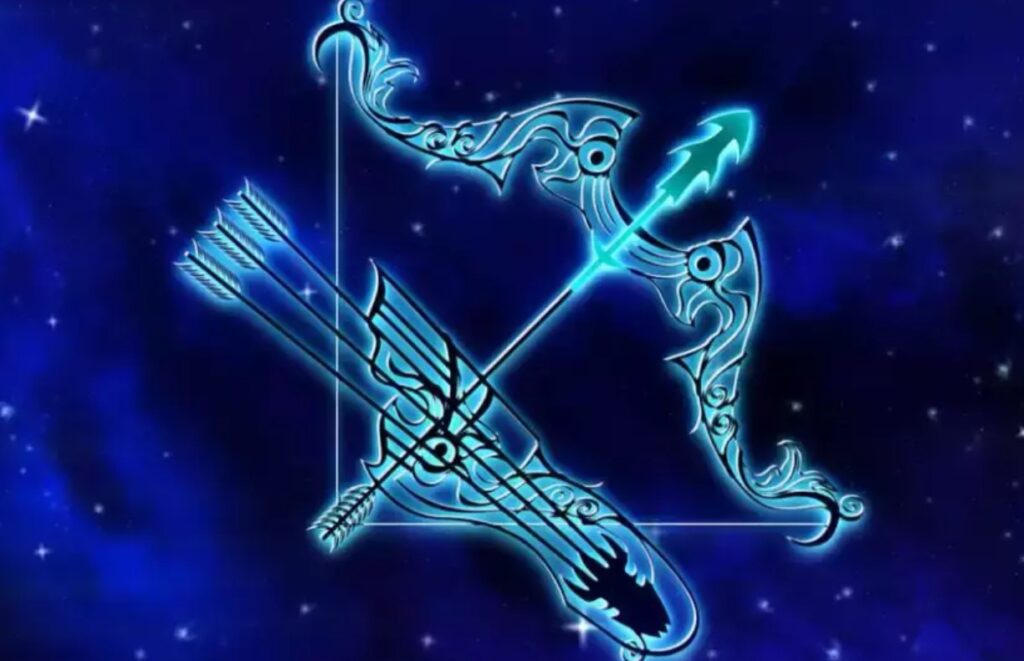 This month, Sagittarius, partnerships are a key priority for you. It's possible that fated changes and fresh beginnings are just around the corner! On June 10, there will be a solar eclipse in your relationship sector, which may help you get closer to your partner.
Some Sagittarians may opt to settle down, get engaged, or even marry. However, since Mercury is retrograde this month, it's better to talk about it now rather than wait until July to make a final choice. Our thoughts will more foggy than normal if our cosmic message is out of sync.
Later in the month, the full moon will focus your emphasis on money. A big payment, a promotion, a new job, or a wealthy customer may come out of nowhere when it rises on June 24. The wealth is warmly welcomed. You've earned it.
CAPRICORN
Capricorn, your health and employment are major concerns at the start of June. On June 10, a solar eclipse in your productivity zone may help you achieve significant progress—possibly even a breakthrough—in one of these two areas. If you're a Capricorn looking for a good health treatment, you may discover it, or if you've been hoping to concentrate on new fitness objectives, you could make some progress.
In terms of your work, you may find yourself taking on additional tasks or perhaps being offered a new one. However, with Mercury in retrograde for the whole month, there may be some hitches in this area. If you've ever turned down a job or wished to return to a former workplace, this month may be your second opportunity.
On June 24, a full moon in your zodiac sign crackles in the night, bringing the month to a close. As you approach one of your most major goals and dreams, this is one of the most crucial times of the year. Your self-assurance should be sky-high, and for the first time in a long time, you should feel like your life is on track.
AQUARIUS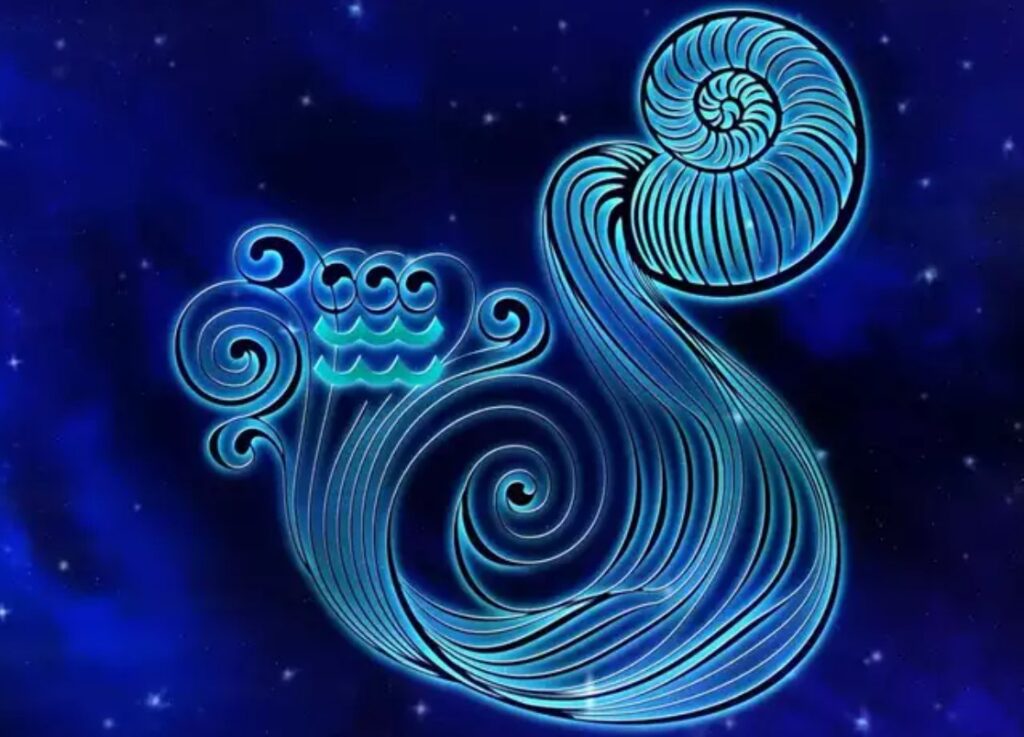 This month, Aquarius, your heart's desires are shining brightly. Beginning June 10, a solar eclipse in your passion sector will re-ignite your life. This may signal a fresh start in terms of love or creativity. Single Aquarians may meet their true match at this time, while committed Aquarians may fall even deeper in love.
However, since Mercury is retrograde at the same time, you may be reflecting on what you've learned in the past. Some Aquarians may even hear from an ex—but if you want to give it another go, wait until the storm passes and July comes before making any firm choices.
The entrance of a full moon in your sector of relaxation and healing on June 24 is the last thing to remember. In the second half of 2023, you'll feel compelled to retreat, regroup, and rethink how you want to live your life.
PISCES
Prepare to spend a lot of time in June focusing on home matters, Pisces. On June 10, a solar eclipse in this area could electrify your life, perhaps altering your attitude to home and family issues. Some Pisceans may feel it's time to relocate or remodel, while others may experience a significant family event that will be remembered for the rest of their life.
However, since Mercury is retrograde at the same time, you may find yourself revisiting issues you've already handled that are still relevant today. Take everything slowly and carefully as you deal with the specifics.
The vibe will move more toward fun, passion, and excitement as the month progresses! On June 24, a full moon in your social sector will illuminate the night. This craziness may offer you a wonderful party or the opportunity to substantially extend your network. Allow your hair to fall and dance to your own rhythm.
The june horoscope 2023 ganeshaspeaks is a time to wait, and a time to strike. We can expect some major changes in the coming months.