Few things in life are as satisfying as making a positive difference in the lives of other people. A career in nursing is a great way to act on your desire to help those around you while also commanding respect for your dedication and expertise. Family nurse practitioners are especially sought after in the industry for their wide-reaching knowledge and dedication to their patients.
In this article, we'll explore what family nurse practitioners do and why working as one might be a great idea for your goals.
What is a family nurse practitioner?
A family nurse practitioner is a nurse practitioner specializing in family medicine. Nurse practitioners are nurses with advanced training and clinical education. A family nurse practitioner, then, is a nurse practitioner who has completed a graduate program in nursing, successfully met their licensing requirements, and has decided to leverage their knowledge and expertise in family medicine.
You can think of a family nurse practitioner as a primary care professional. You can visit them for almost anything you would visit a general practitioner physician for, including routine exams and care for serious illnesses both chronic and acute. Patients seeking quality care are increasingly looking to nurse practitioners for the answer as they can do much the same as doctors but tend to have more time to spend with their patients.
If you are interested in becoming a family nurse practitioner, we have some additional information you need to keep in mind.
What are the benefits of a career as a family nurse practitioner?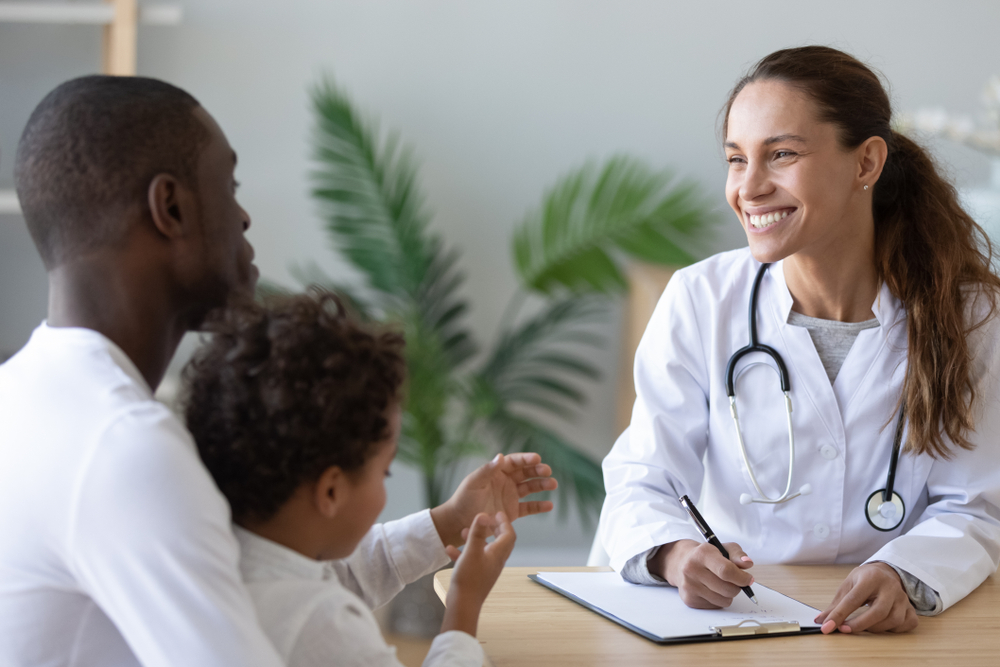 Now that you know what a nurse practitioner is and some of the things they do throughout the course of their career, you might be wondering if the career path is a good one for you. Let's take a look at some of the reasons family nurse practitioners love what they do as well as how you can get started.
Healthy salary
One of the main reasons family nurse practitioners pursue their work is the salary. According to the U.S. Bureau of Labor Statistics (BLS), nurse practitioners made roughly $124,000 on average as of May 2022. The exact salary varies by state and experience, of course, with some nurse practitioners making up to $165,000 annually. Nurse practitioners working out of doctor's offices earn salaries that are solidly in the middle of this range, making roughly $122,000 on average. This is a good glimpse into what you can expect to make as a family nurse practitioner.
It is worth noting that nurse practitioner salaries vary quite a bit from state to state. From the same BLS source as above, some states pay nurse practitioners as little as $89,000 on average (Tennessee) and as much as $190,000 on average (California). Of course, these prices are impacted by the cost of living, with California being notoriously expensive and Tennessee much less so. Still, it is a good idea to research before you decide where you want to practice if the money is important to you.
Great job outlook
Yet another reason more and more nurses are opting to obtain a nurse practitioner license has to do with job outlook. While nurses in general are in great demand and likely will remain so in coming decades, nurse practitioners are even more highly sought after. In some states, nurse practitioners bridge the gap left by the physician shortage in the United States, which only seems to be getting worse and worse over time. Depending on their location and specialty, nurse practitioners can even prescribe medication and make medical diagnoses.
According to the BLS, the nurse practitioner field of nursing will grow 40% from 2021 to 2031, leading to more than 30,000 new positions opening up every year. Many of these openings come from experienced professionals leaving the field to retire, leaving gaps in care that require skilled and experienced hands to fill. Advanced practice registered nurses (APRNs) in all specialties are especially important in today's healthcare landscape, and that is perhaps especially true when it comes to providing families with quality and reliable care from day one.
While there are many different specializations nurse practitioners can pursue, family nurse practitioners are some of the most popular in the industry. These professionals are experienced in working with family members in every age group and are familiar with a wide variety of health issues. From recognizing the early signs of dementia to helping soon-to-be mothers through their pregnancies and caring for their children after birth, family nurse practitioners are priceless when it comes to providing excellent patient experiences.
Widespread expertise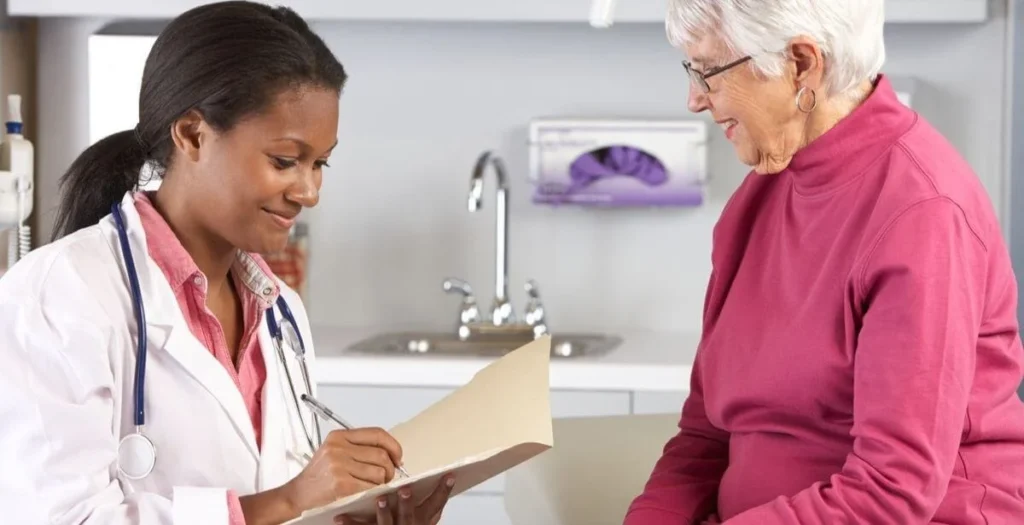 Because they work with patients of all ages, family nurse practitioners must be able to wear many hats. Knowledge of early childhood care is a must, for example, because many families add new additions to their homes every year. At the same time, a clear understanding of the health issues facing teenagers and their parents is equally important. Being a family nurse practitioner is a little like graduating from university with many degrees. You don't learn and use just one area of knowledge but rather utilize a plethora of skills.
What exactly does this mean for family nurse practitioners? Well, it means that the profession is a good one for people who like to switch things up a bit. If you enjoy continuing education and appreciate a challenge, you will have opportunities in abundance to improve your knowledge and skills. Working as a family nurse practitioner also ensures that no two days are exactly alike. You won't likely find yourself feeling as though your day is overly monotonous, in other words, because you'll be using different sets of skills throughout the day.
Enhanced autonomy
Registered nurses are crucial to today's healthcare system. They are not necessarily the most independent of professionals. This is by no means due to their own experience or education, but rather that the healthcare system takes great pains to ensure that the people who have direct control over patients have the right skill set. For this reason, registered nurses operate closely under the supervision of physicians. Doctors come up with treatment plans and develop care guidelines, and nurses are responsible for carrying those out perfectly and making their own decisions within the guidelines set forth by the physician.
Family nurse practitioners are unique in that they often have the legal ability to make major diagnoses and prescribe the medication needed to treat the health issues in question all on their own. They operate on their own, without the need to consult with a physician except under extreme circumstances. From prescribing topical ointment to calling in controlled substances, most family nurse practitioners serve as a "one-stop-shop" for patients. As a family nurse practitioner, you will work closely with your patients to ensure that they remain as healthy as possible, including detecting both chronic and acute health issues.
Some of the other autonomous responsibilities family nurse practitioners hold include:
Performing physical examinations
Obtaining medical histories
Treating and diagnosing both chronic and acute health issues
Providing prenatal care
Interpreting, performing, and ordering diagnostic studies
Providing health maintenance care
Collaborating with other health professionals as needed
Promoting self-care skills and positive health behaviors via health education and counseling
If you want to work on your own without reaching out to physicians for approval on the decisions you make, working as a family nurse practitioner might be the best choice for you. Exercise your independence and expertise by operating under your own purview. With that said, it's important to remember that everyone needs a second opinion now and then, and you shouldn't hesitate to reach out to physicians or other healthcare professionals as needed.
Make a real difference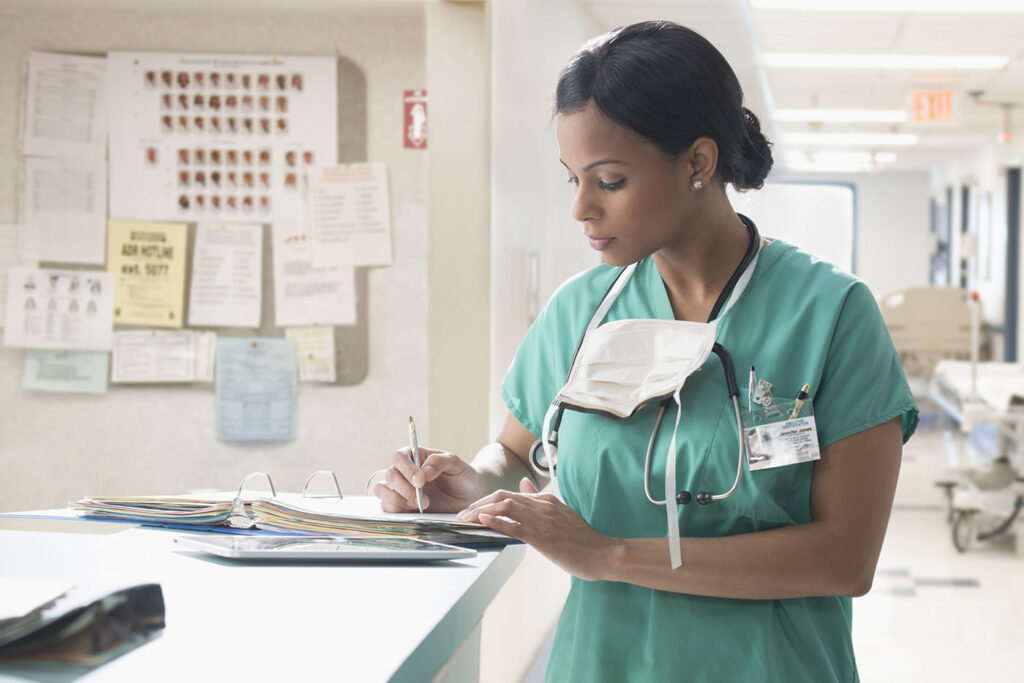 Are you interested in making a difference in other people's lives? For many healthcare workers, the answer is a resounding "Yes." It makes sense that people who want to work in the medical industry have a deep desire to make life better for the people they encounter. If you also hope to improve the lives of your patients, working as a family nurse practitioner might be the right choice!
Nurse practitioners are different from other healthcare providers specifically because they focus on the overall well-being of an individual. Instead of focusing on a specific issue, they work with their patients to ensure they are healthy and happy in general. Compare this to other providers, such as psychiatrists, who focus on specific mental health issues, and oncologists, who focus on cancer.
Rather than focus on a single health issue, nurse practitioners focus on the whole person. Family nurse practitioners, in particular, are responsible for everything from performing annual checkups and treating the common cold to recognizing the signs of serious diseases and working with patients to achieve an accurate diagnosis.
As a family nurse practitioner, you will be in charge of helping your patients be as healthy and happy as possible. Their wellness will be your top priority. By promoting good health and being proactive with potential health issues, you will make a huge positive difference in your patients' lives. If you want to become a force for good in your community, a career in family medicine is the way to go.
Reasonable educational requirements
If you are interested in working in the healthcare industry, chances are good that your first instinct might have been to become a doctor. Doctors are the "face" of our medical system in the United States, and it makes sense to picture them when you think of people making a positive difference in other people's lives. Pursuing a medical degree isn't always the best choice, however, especially if you don't want to spend many years in university, including racking up an immense amount of debt if you can't afford to pay for your classes outright.
Did you know that it takes anywhere from 10 to 14 years to become a registered doctor in the U.S.? It's true! First, you'll spend four years completing an undergraduate program. Next, you'll spend at least another four years in medical school. Once you've graduated, you're looking at between three and seven years working in a residency program, typically to learn more about your chosen specialty. Finally, after all of that education, you can begin to practice as a physician.
If that sounds like an incredible amount of work to you, that's because it is. Spending the better part of two decades in school is a huge commitment, and if you don't have your heart set on becoming a doctor, it might be too much time to spend. Finishing your education to become a nurse practitioner, on the other hand, can be completed in as few as five to six years. Once you've finished your undergraduate program, you will spend a few more years in a master's degree program, and then you're all done! You can choose to continue your studies even further, of course, but you can start working as a nurse practitioner as soon as you are licensed.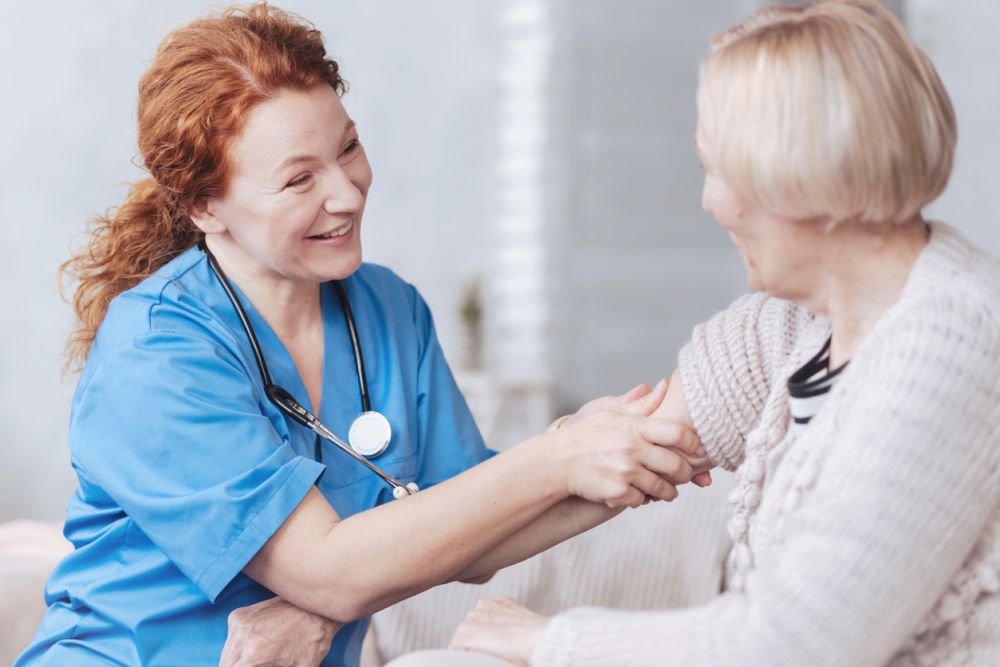 So, how to become an FNP? Texas Woman's University (TWU) offers a Master of Science in Nursing program designed to help you thrive in a career as a Family Nurse Practitioner. TWU prides itself on supporting FNPs as they learn more medical knowledge, leadership skills, take on more responsibility and evolve into an holistic care provider.
What do you think about becoming a family nurse practitioner? If you are interested in helping the people around you and making a lasting difference in your community, it might be the perfect career path for you. Keep the information above in mind as you do your own research and you'll be ready to practice in no time.